"I've spent years chasing a sensation, a certain feeling. One that I've never been able to feel before – one that fundamentally changes how a ski will plane. And with the 3D Convex Tech, we're finally there." –Eric Pollard
Adding convexity to the tip and tails of the Sir Francis Bacon and Outline was a massive challenge – harder than anything Eric and LINE's engineers have undertaken. With convex contouring of the base on the tip & tail, we're able to loosen the overall feel when the tip or tail is pressured. Similar to a surfboard, the convexity adds dimensionality to the ways in which you can pressure, feather, and stand on a ski. The result is a ski that slashes better, butters with more control, improves float, and moves faster through powder.
Outline
Free Shipping on all orders over $75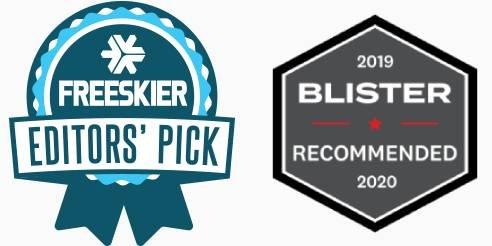 Voted the #1 freestyle powder ski by Freeskier Magazine. The next evolution in freestyle powder skiing, the LINE Outline is the ultimate collaboration between Eric Pollard and LINE Skis. Featuring a Maple & Paulownia core for a great weight to strength ratio, Fatty Base & Edge for durability, original art from Eric Pollard and 3D Convex Tech™, a curvature of the tips and tails that engages in soft snow to elevate the experience of skiing powder. The Outline opens up a new world of possibilities by creating less resistance in your turns. With a 117mm waist, get ready to float, slash, and drift like you never have before.
Eric Pollard's Drawn From Here
Drawn From Here, an award-winning short film by Eric Pollard highlights the life of Eric as a product designer, an artist, and, most of all, a skier. With stunning cinematography and an inspirational narrative, it shows Eric finding his calling in both art and design while highlighting a life-changing injury, and the steps he's taken to get back on his skis.
The Entire Eric Pollard Collection