Introducing the 23/24
Pandora Collection
Created in collaboration with ripper Hadley Hammer, the award-winning LINE Pandora Collection defines all-mountain capacity. Quick edge-to-edge performance paired with a surf-like feel on the backend of turns, the Pandora Collection represents the all-mountain skis you need – no matter the conditions. Constructed with exclusive LINE Skis Carbon Magic Finger Filaments™ and THC™ construction, these skis offer an unmatched weight-to-performance ratio for long days on the hill.

With four different waist widths, 84mm, 94mm, 104mm, and 110mm the Pandora Collection features hard pack specialized skis all the way up to unsinkable powder rippers in an uncompromised design.
PANDORA 110
FOR THE POWDER FOCUSED FEMALE
LINE Pandora 110 Skis 2024



Created with THC Technology, just like the Vision Collection, the LINE Pandora 110 marries deep snow performance with hardpack and touring capabilities. Featuring a refined rocker profile, attuned tapering, and a functional 110 waist width, the Pandora 110 will float through pow, arc on groomers, and fight fatigue on the skin track.
PANDORA 104
TAKE ON THE ENTIRE MOUNTAIN WITH CONFIDENCE
LINE Pandora 104 Skis 2024

When you're not sure what weather the mountain will bring, rest easy knowing you can grab the trusty LINE Pandora 104, no matter the condition. Created with Magic Finger Carbon Filaments™, the Pandora 104 is your go-to one ski quiver. A lightweight feel and stable ride work together to make the Pandora 104 perfect for carving up morning groomers, ripping through afternoon slush, and floating through deeper days with ease.
PANDORA 94
RIP ALL OVER THE MOUNTAIN IN STYLE
LINE Pandora 94 Skis 2024
Your ticket to a lightweight, nimble ride, the LINE Pandora 94 offers an unmatched weight-to-performance ratio to keep you skiing from the first chair to the last call. Created with Magic Finer Carbon Filaments™ that harmonize with the lightweight Aspen Core, the Pandora 94 is right at home ripping groomers, cruising through crud, and floating over a few inches of fresh.
PANDORA 84
THE ULTIMATE HARDPACK CARVER
LINE Pandora 84 Skis 2024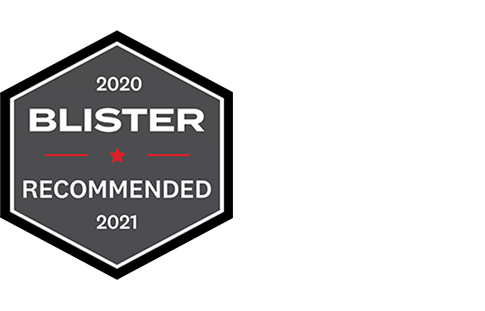 As the intuitive, hardpack specialist, the Pandora 84 is the go-to ski when the skies are clear and the snow is fast. Created with an Aspenlight™ core, the Pandora 84 offers an incredibly lightweight and stable feel for frontside skiers who like to venture off the beaten path now and then.