Catch a glimpse of a few of the new things from LINE's 2019 Ski Collection
Ahh, spring: the time where the long cold days of winter are far behind us. The time when thoughts drift towards barbecues in the backyard, maybe digging out the mountain bikes, or long days at the lake, right?!
WRONG.
Well, at least here at LINE. We're deep in the lab, cranking out new skis. We're laser-focused on shaping, retooling, and building the most fun freakin' skis on the market. There's a lot of math, a lot of engineering, and a healthy dose of tinkering. That way, when winter rolls around yet again, there's a whole host of brand-new radness waiting for you at your local LINE Dealer. But we don't want you to wait until then; there's so much in the works. And we want to share that with you now.
Pandora Collection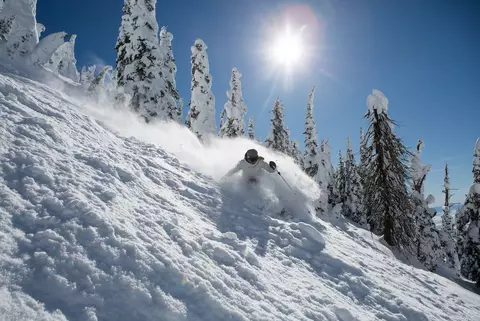 The Women's Collection from LINE Skis has long been the definitive Women's Freeride collection in skiing. For seasons, it's been the go-to shred stick of the world's best – like TGR star Hadley Hammer – that don't want to compromise performance. But we knew it was time to retool the entire collection. We looked to the award-winning Sick Day Collection, and adopted the Magic Finger Carbon Filaments and on-snow feel into the new Pandora collection.
We started by sitting down with Hadley to see what exactly she needs out of her skis. "I don't need ultra-wide skis for pow skiing. I actually prefer something that will provide the float I need, but feel responsive and maneuverable. Oh, and not pink. I'm not a fan of pink skis."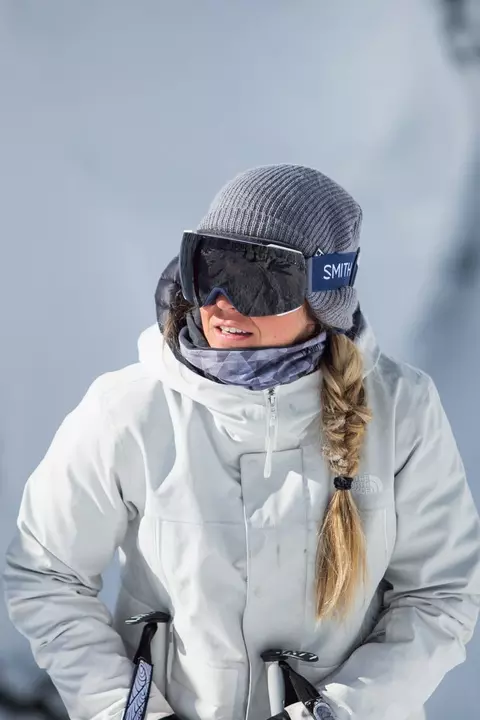 We took that to heart, are now rolling out an all-new Pandora Collection. Starting with the Pandora 104 – a powder specific machine with a smooth flex, planing tip, and surfy tail. The Pandora 104 has become Hadley's go-to ski for storm skiing around Jackson Hole or airing out pillow lines in British Columbia.
We're also rolling out a 94-waisted option with more camber and less taper than the powder-oriented 104. For those steeper, chalkier lines, or day spent blasting the resort after the storm, the Pandora 94 can't be beat. The smooth transitioning and engaging edge feel creates a perfect balance of surf and grip in challenging terrain and snow.

And no quiver would be complete without a hardpack charger. The Pandora 88 is just that. Offering more bite, more energy, and more hardpack fun than any other LINE women's ski to date.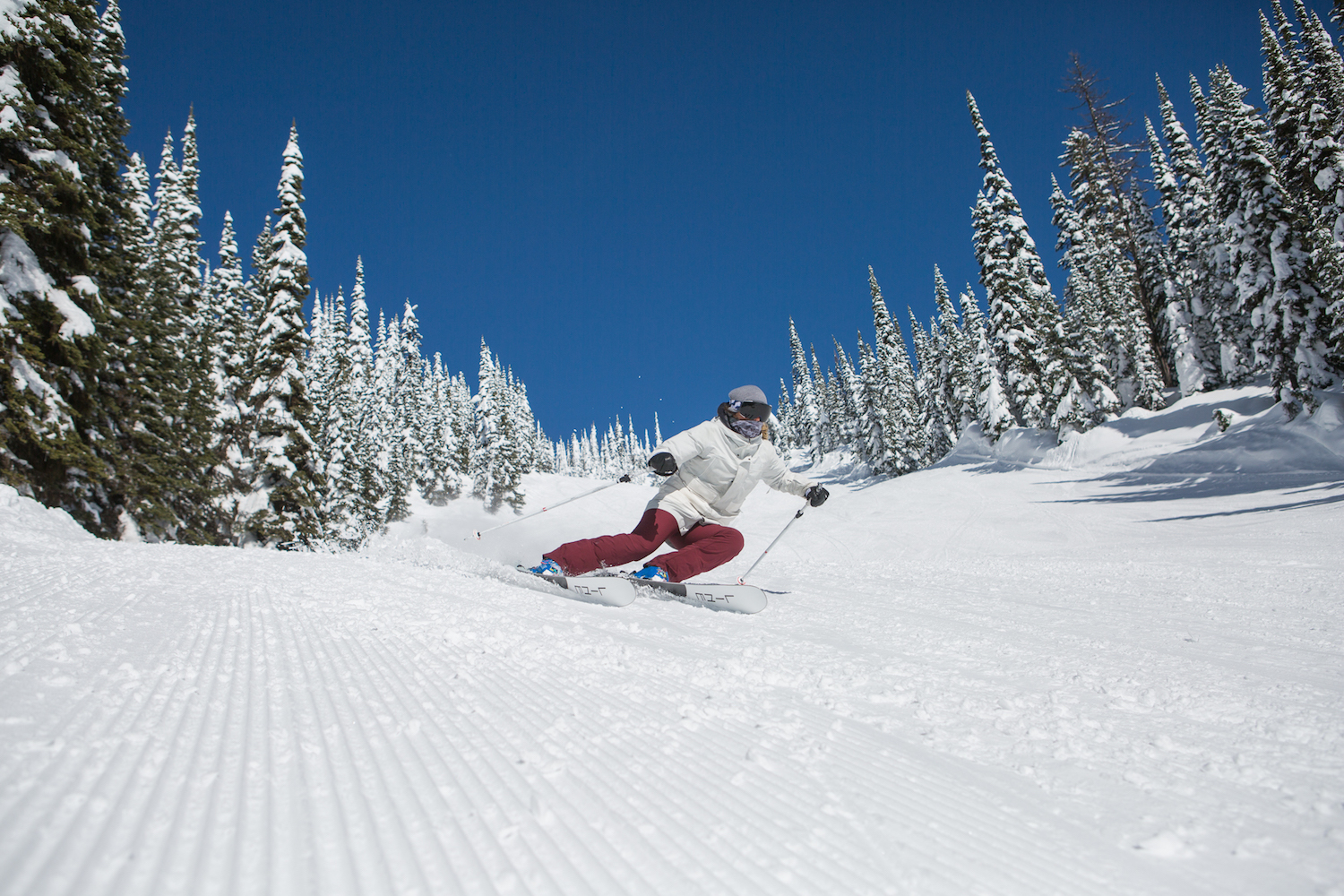 LINE Chronic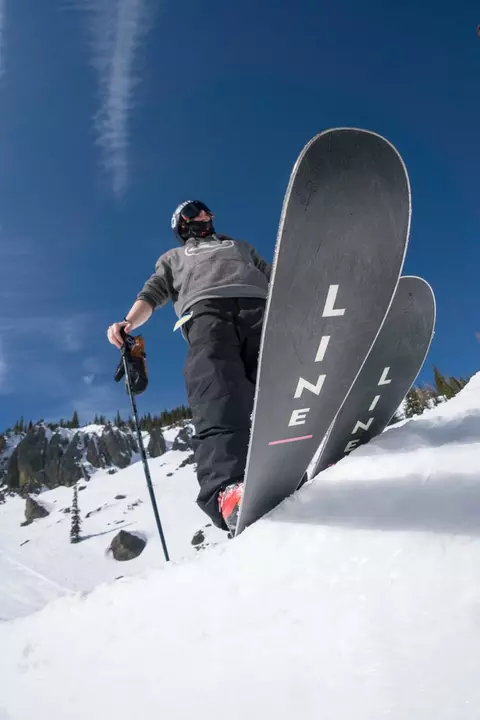 Despite making huge moves on the women's freeride side, we haven't turned our back on the freestyle skis. And after years and years of testing, tweaking, and bashing, we're unbelievably psyched to introduce the all-new LINE Chronic.
With a slightly wider footprint and new shape, the 2018/2019 Chronic bucks the idea that freestyle skis can only be ridden in the park. This quick-turning, snappy flexing, smooth spinning freak will handle whatever you throw at it.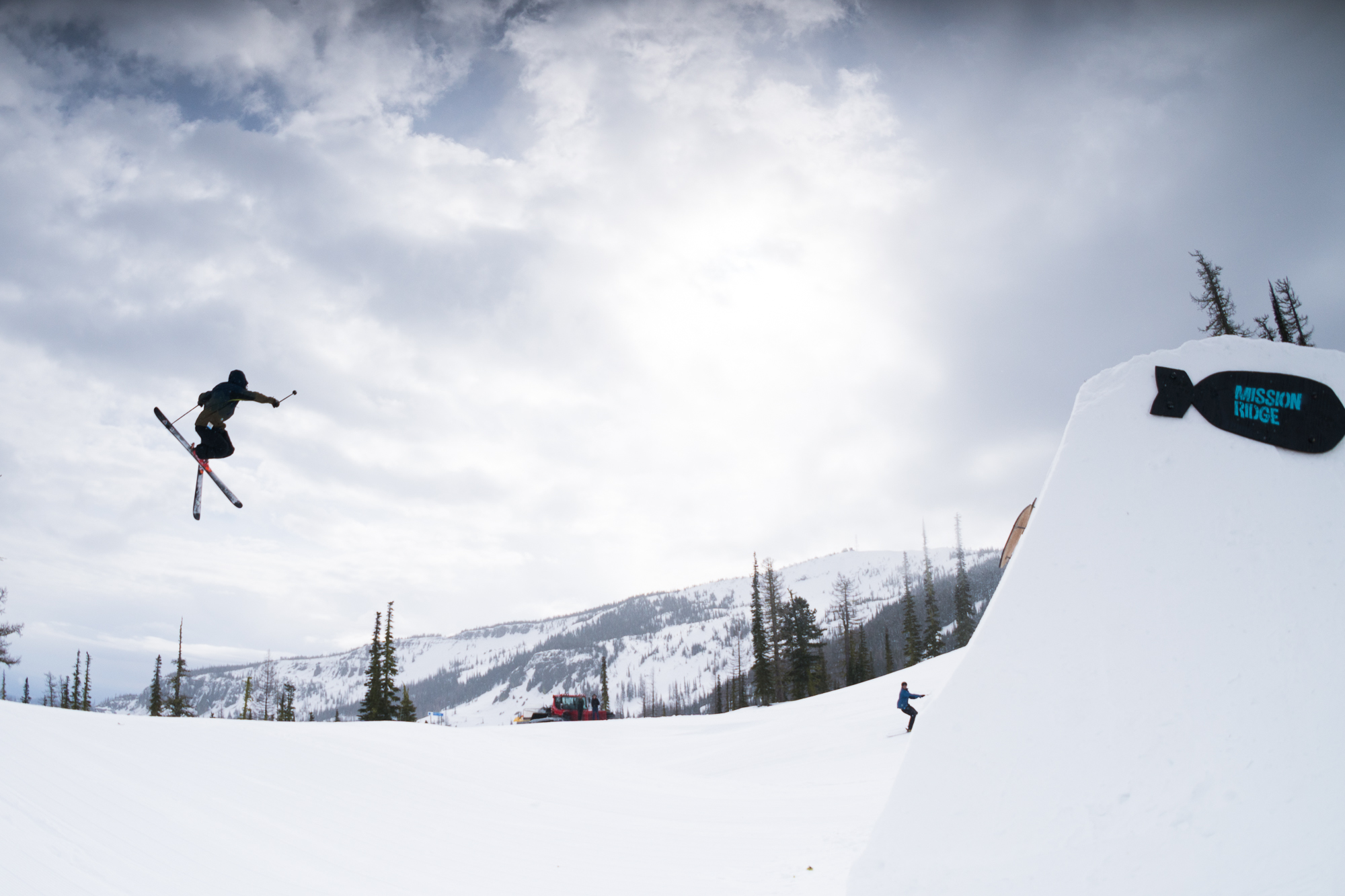 While the Chronic has long been the preeminent jump and park ski in LINE's Freestyle Collection, it left a lot to be desired once you left the confines on the terrain park. With a few tweaks, we managed to turn this ski loose across the entire mountain. No longer will this be your park ski; it will just be your ski. Period. Anywhere, any time, any kind of feature. She goes, bub.

But don't take our word for it, just as LJ Strenio:
"I used to have to bring a pair of Chronics and a pair of Blends wherever I went. I would use each ski for very specific things. But now, I just bring the Chronic. I can hit urban one day, session the jump lines the next, and even find some zones outside of the park. It just does everything so well."
High praise from "Stuntman Strenio," the RealSki X Games Gold Medalist and master of absurdity.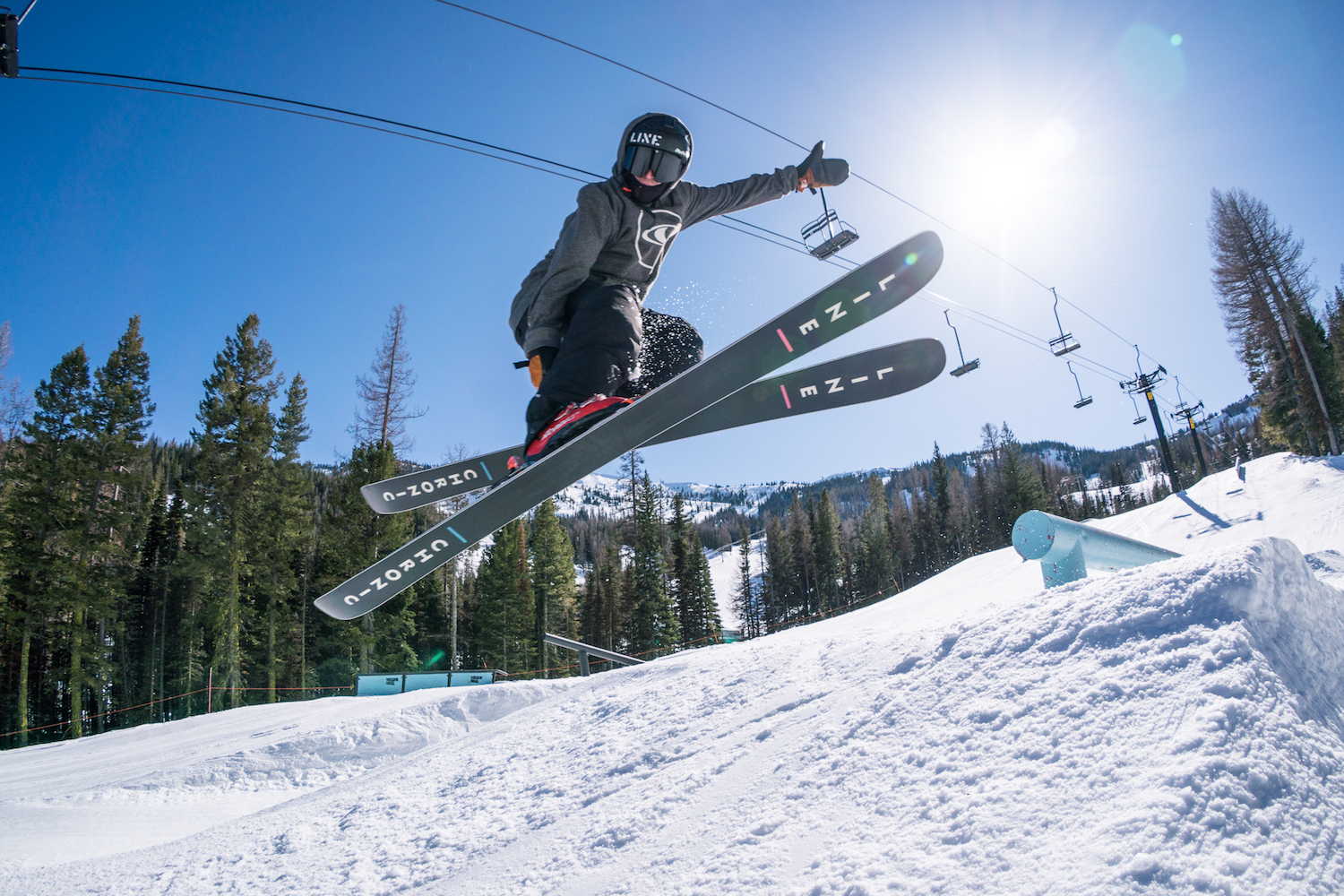 We're really proud of what we've got cookin' up, and we hope you're as excited as we are. All that stands between us and another #MoreFunner winter is a few short months of summer. We hope you can find a way to distract yourself. But in the meantime…we'll be deep in the ski lab, whipping up progressive, never-before-seen skis designed with a healthy dose of raditude.