Skiing the Wrong Way Since '95
A History of LINE Skis

Skiing is un-fun. That was probably the best way to describe the sport in the early 1990's. What were the options? Straight, stiff & uninspiring skis.
In 1995, LINE began with the mission to change that – to reclaim that enjoyment that comes from strapping sticks to your feet & sending yourself down a slope at gravity's disposal.
From our humble beginnings as a garage brand in upstate New York to becoming a worldwide innovator in the heart of the Pacific Northwest, our mission has always been the simple goal of making skiing MORE FUNNER!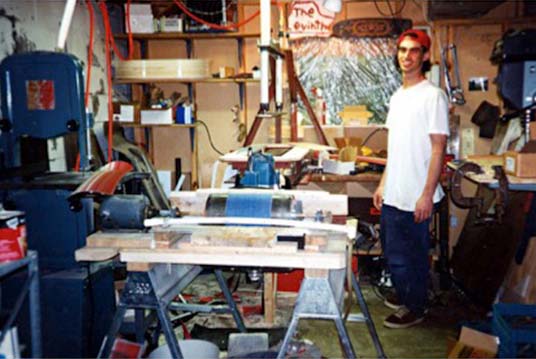 Line Through The Years:
1900 – 1990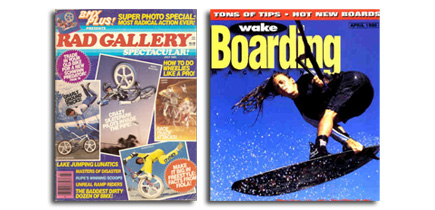 P R O L O G U E
In the 80's & 90's – action sports had evolved from the stale scene of traditional sports thanks in part to an explosion of product innovation which in turn, created a catalyst for athlete experimentation. The chain reaction was found in everything from the new designs in skateboarding with symmetric tips; road bikes that transitioned to beefier mountain bikes and in-line skis that evolved from roller skates.
During this period, LINE founder Jason Levinthal is a teenager who is a consumer of all these sports – living, breathing and observing the exponential growth of the products and companies daily.
Unfortunately, his favorite sport, skiing, is left behind. Ingrained in their ways, ski companies at this time favor the tired designs of long, pointy, straight and stiff skis.
1995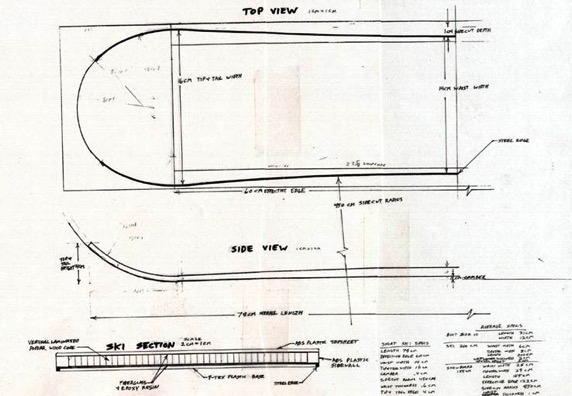 The Revolution Begins…
At age 21, Jason Levinthal enters his senior year at the University of Buffalo, NY – studying product and graphic design. Occupying the school's woodshop for hours on end, Levinthal designs his first set of skis.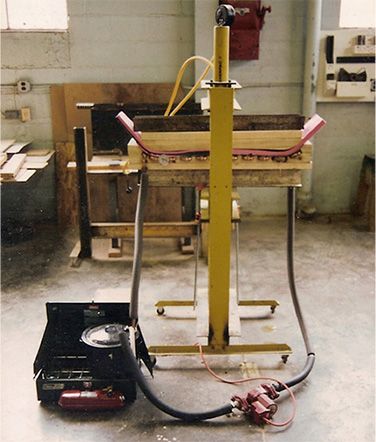 Using a Coleman stove to pump boiling water through copper pipes to heat and cure epoxy while applying pressure with a tire jack, Levinthal produces his first pair of twin-tip skis using scavenged materials; old ski edges, wood core from lumber and plastic donated from a local snowboard company, "Function."
Believing that these new skiboards could become more than a college project, Jason moves back in with his parents after graduation to start a new ski company. LINE SKIS is born in the Levinthal's one-car garage in Albany, NY.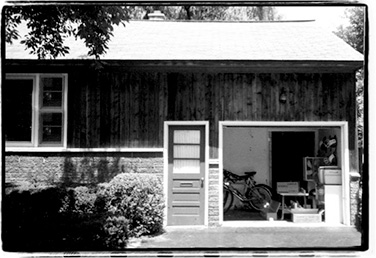 1996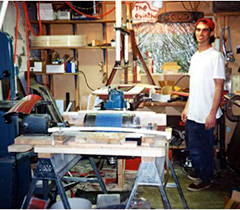 A One-Man Ski Factory
By the winter of 1996, LINE is a one-man ski factory that could turn out one pair of ski boards in an eight hour day. Growth is slow and Jason builds decks to support the cost of making skiboards. The first breakthrough arrives when an order is faxed from Japan for 1000 pairs! LINE moves out of the garage!
1997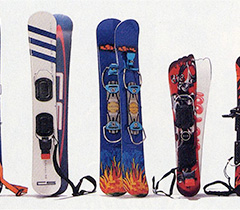 This is not a toy.
In the Winter of 1997, the product continued to evolve but there was still no sign of demand in the U.S. In the Spring, LINE heads to the SIA and finds other companies like Salomon has entered the skiboard market with "toy-like" versions. This new type of ski becomes the talk of the show.
1998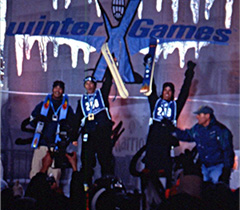 The 1st Slopestyle Ski Event in XGames
Jason Levinthal and Mike Nick, a highschool friend of Jason's compete in the inaugural ski slopestyle ski event – "Skiboard slopestyle" at the Winter XGames. Levinthal and Nick claim bronze and gold respectively.
1999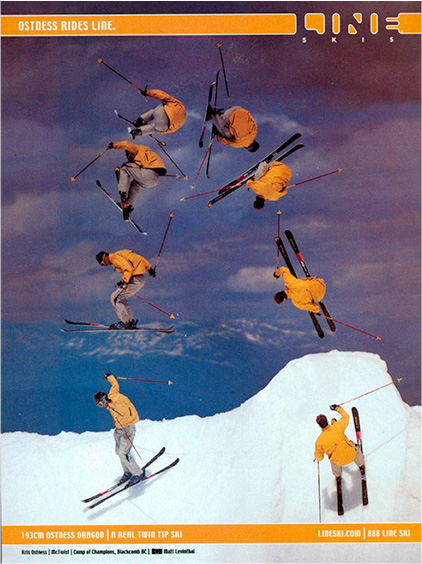 The Ostness Dragon
With momentum building, LINE continues with its vision for skiing's future and joins forces with one of the most progressive skiers of the time, Kris Ostness to develop a full length 193cm real twin tip that was years ahead of it's time. It's named, "The Ostness Dragon."
2000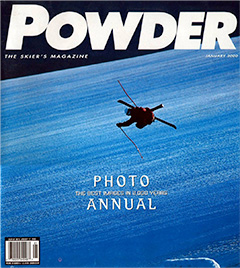 "The Best Images in 2,000 Years"
Kris Ostness with his pro model, The Ostness Dragon, snags the cover of the Powder Magazine's photo annual. This was the first "twin tip" ski to be featured on the cover of a magazine.
2001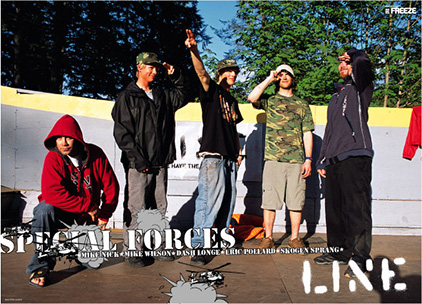 Because Skiing Needs A Future
LINE expands its pro team which would eventually include Skogen Sprang, Mike Nick, Eric Pollard, Dash Longe and Mike Wilson, all of whom focused on pushing what was possible on skis. Additionally, LINE adds more skis to its catalog. The Mothership, Twelve Sixty, Ghetto Blaster and Dark Side are introduced providing the team with the necessary weapons of mass progression!
2004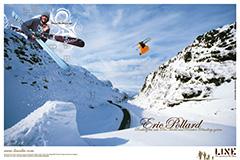 The Chronic and Eric Pollard Pro-Model
The Chronic is released and quickly becomes a benchmark for which all other freestyle skis are compared to. Light, quick and reliable, it quickly becomes a favorite for park skiers. Additionally, Eric Pollard's first pro-model ski debuts, one of many to follow in the years ahead.
2005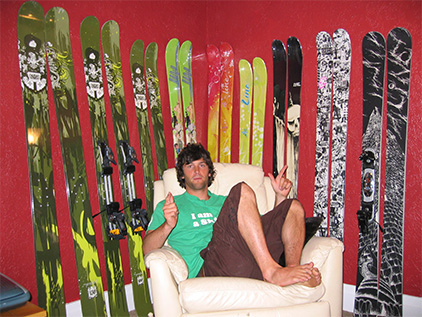 Expect the Unexpected
Inspired by Eric Pollard's vision of wider skis capable of everything, freeride skiing is revolutionized with the launch of the Prophet Series and quickly becomes a crowd favorite. It wins SKI Magazine Ski of the Year in 2006.
2006
DOOMSDAY! Well more like a resurrection and a stable future. The LINE Brand was strong, the team was rad and the skis were looking good. The former is all great and good if you were working on an art project that didn't demand on-time delivery, consistent product durability and to pay the bills. Enter stage left is the global powerhouse K2 Sports. We were broke, made a few questionable product decisions (cough.. the bindings) and needed a bailout. Luckily K2 Sports (not K2 Skis, the parent company which confusingly enough shares the same name) saw the radness and potential of LINE Skis and bought us. This was a shock to the core ski world but a sobering reality that developing the best (and staying in business) requires partnering with the best. Less than a year after the purchase was finalized we were creating (and delivering on time!) skis that were 100% LINE with the backend power we lacked for the good part of the 21st century.
2008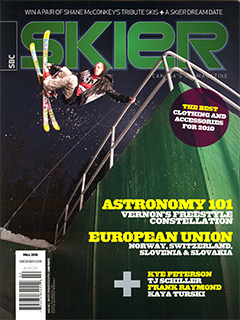 We Have The Technology!
After years of development, the Afterbang is introduced. The only ski built like a skateboard, it's designed for park and designed to take a beating by urban skiers.
Max Hill lands an SBC Skier cover shot on the first edition Afterbang.
2010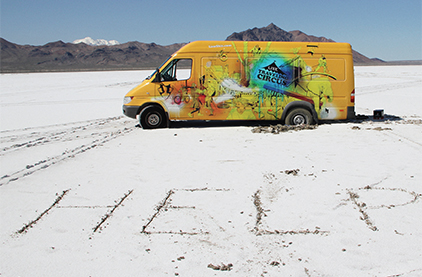 Keep Skiing Weird! – LINE Traveling Circus begins.
Not wanting to get real jobs, skiers Andy Parry and Will Wesson team up with LINE and create the award-winning Traveling Circus episode series. Crisscrossing the world and living out of a van, the series has gained countless fans and over 3 million+ views!
2014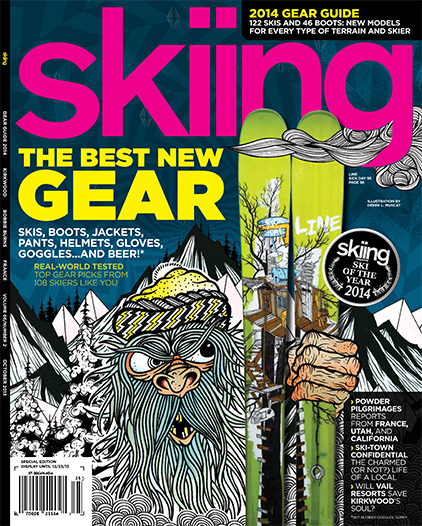 Engineered with Originality
Pushing the boundary on how fun a directional freeride ski can be, the Sick Day Series is born and wins Ski of the Year. LINE's leading role in more funner freeride is now solidified.
2015
"The Best Ski I've Ever Designed" – Eric Pollard
After years of development, Eric Pollard and LINE introduced the Magnum Opus. With the new super-light and nimble Cloud Core™ construction, you'll find yourself floating freely through the deepest powder, not hindered by unnecessary weight found in other heavier skis of this width category. Paired well with the Early Rise™ and Early Taper™, the Magnum Opus design keeps effort to a minimum and enjoyment to a maximum!
2018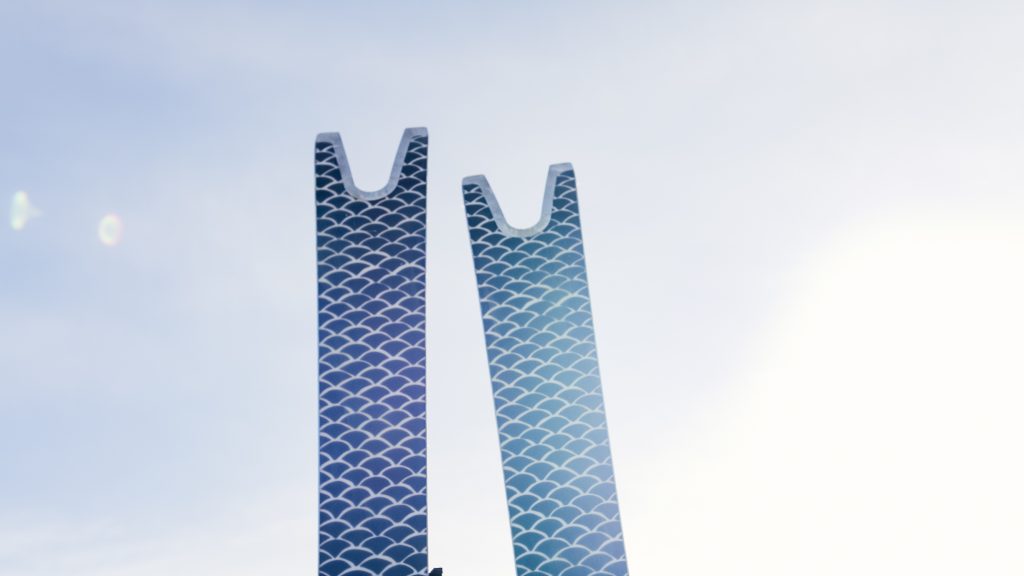 LINE introduces the Sakana
With a swallowtail and versatile 105mm waist, LINE and Eric Pollard plant afoot at the forefront of ski development with the introduction of yet another ski that forces the industry to reimagine what exactly versatility means. Hardpack, pow — it doesn't matter. The Sakana catapults skiing into the future with a ski that truly encourages turn variety and versatility.
2019
Still going strong and stoked for what's to come, our latest product line, a roster of athletes and stable of engineers, marketers, and artists are the culmination of 24 years of success, failures, learning, and yearning to change skiing for the better. Thanks for being a part of the journey and if you're still reading this hit us up on social media and tell us your story and how it fits into ours. After all, we're skiers, you're skiers and whatever BS the world hits us with we'll always have this rad sport to fall back on.