Mountain in My Mind 2: Tragedy Into Triumph
Q and A with Director John Padilla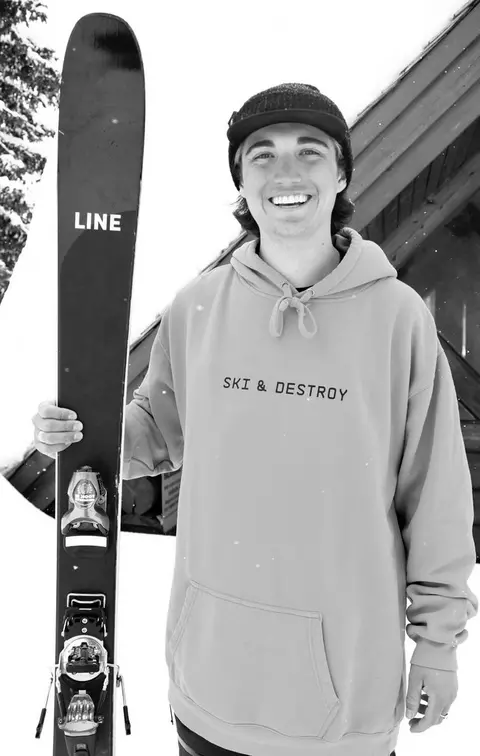 It's time to talk about mental health in the ski industry.
We sat down for a Q&A with Director John Padilla as he embarks on a second year of helping raise awareness with MIM 2 for mental health challenges in the ski industry, you're not alone!
Q: What is Mountain in My Mind 2 and the inspiration behind it?
John: MIMM2 is the second annual, multidisciplinary ski film about mental health. My only brother, Jack, died by suicide in 2019 when he was just fifteen years old. Jack was an avid snowboarder, and despite a five-year age gap between the two of us, he never struggled to keep up with my friends and I. The tragic loss of my brother, coupled with the elevated suicide rate in the Mountain West are what inspired me to make the second Mountain in My Mind film. The film made a global premiere tour this Fall, stopping in more than 25 ski towns across North America, Europe, and New Zealand. The tour was called the Suicide Prevention Ski Film Tour and we parterned with local mental health and suicide prevention non-profits at each stop to donate 100% of our proceeds to their local suicide prevention efforts.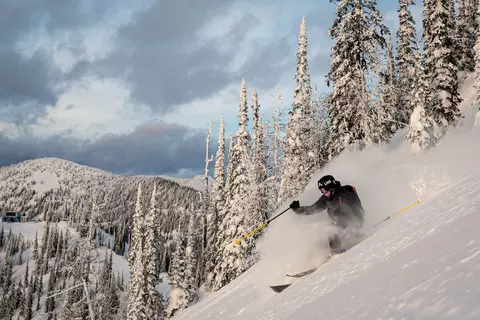 Q: Why is mental health so important in the ski industry?
John: The vast majority of ski towns in the Western United States are situated in what is called the "Suicide Belt". This name describes the region containing Montana, Idaho, Colorado, Utah, Wyoming, Nevada, New Mexico, Alaska, Arizona, Oregon, and Washington because the area's suicide rate is significantly higher than the rest of the country (nearly triple). Suicide is also the leading cause of death ages 10 to 34 in the Mountain West.
Q: What are your future plans for the MIMM series?
John: We are making a 3rd film this Winter, MIMM3! This film will feature new and returning athletes and we plan to film in Montana, Colorado, Utah, Washington, and BC. The 3rd installment of the MIMM series will also be feature length and focus around mental health in the ski industry. We also plan to host some on-snow events throughout the Winter. Keep your eyes peeled for some limited edition Mountain in My Mind merch and stay up to date with all things MIMM by following our Instagram @MountainInMyMind.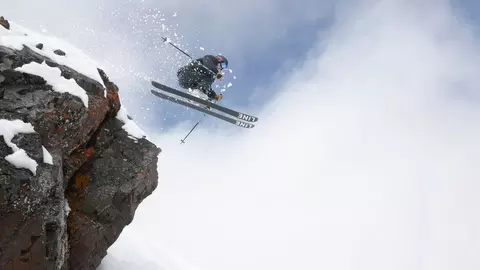 Q: How can the ski community address mental health?
John: My hope is that the ski community follows the lead of the skiers who tell their stories in the Mountain in My Mind 2. Just talking about mental health and being supportive for friends and family is a fantastic first step. Reaching out to friends, telling your friends you love them, and encouraging getting help when it's needed are important steps as well. For the parents out there: watching MIMM1 or MIMM2 with your teen can be a great way to open the line of conversation in a way that captivates their attention.
Q: What were the highlights of making the 2nd movie?
John: The highlight of producing the film was the all-crew Montana trip. We all stayed together in a remote, snowmobile-accessed lodge in Montana. We spent 8 days together sledskiing. It was awesome to get the whole crew together and many supportive and impactful conversations around mental health took place throughout the trip. It was Bobby Sullivan and Benni Harrington's first times in the backcountry and sledskiing, so it was cool to show those park-masters how to sledski. Another highlight this year was Sarah Dolan stepping up her ski game and filming game. She would spend all day patiently filming in the cold on a telephoto lens, and then ski some of the biggest lines of the trip at like 3pm. The highlight of post-production was undoubtedly the suicide prevention film tour. The tour kicked off in my hometown of Bozeman, Montana with 400 people selling out the Rialto and I went on the road for 6 weeks making stops all over the world. I was fortunate to meet many supportive people and got lots of feedback on how the film helped facilitate a conversation around mental health that might have otherwise not taken place. I was especially touched by some folks who came to see MIMM2 live at multiple screenings. For me, the biggest highlight was all the people I met at shows who bravely trusted me with their own mental health experiences. It was truly an honor to get to be in front of so many amazing humans and I am already looking forward to the MIMM3 suicide prevention film tour!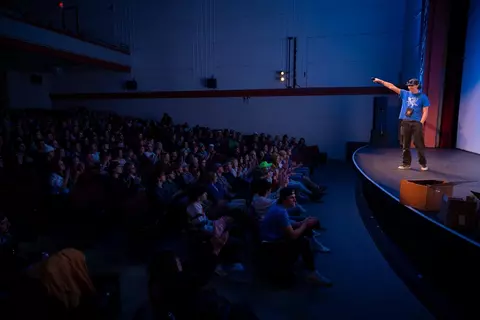 Q: How can people get involved with Mountain in My Mind?
John: We are totally grassroots at Mountain in My Mind and love to work with everyone. Shoot us a DM on Instagram if you want to help film, ski, speak, organize, or be involved in any way. We consider any and all help! We also plan to do a video competition on Instagram for a wildcard spot at our Montana all-crew lodge trip which includes 10 days of world-class sledskiing with the pros and a segment in MIMM3. Stay tuned on that and follow along on our Instagram page @MountainInMyMind
If you or someone you know needs someone to talk to text or call 988.
SKIS OUR CREW RODE IN MIM 2