Andy Parry's 2022 Tell A Friend Tour
January 20, 2022
Coming to a mountain near you! Check out the stops that are planned for this year's tour and get stoked to ski with some of your favorite pro skiers!
The 10th Annual Tell A Friend Tour with LINE pro-Andy Parry is set to commence this January! A down-home grassroots tour where Andy Parry and friends stop at local ski areas around North America (yes, they get let into Canada), ski, throw some impromptu comps, give away swag, and have a general good time. Oh, and there is A TON OF FREE PIZZA! If you're a skier, like fun, and obviously enjoy pizza, mark a stop closest to you, show up and most importantly, TELL A FRIEND and come ski with your favorite LINE pros!
Remember to stay follow @tellafriendtour on Instagram to keep up with tour news, additional stops, giveaways, and more!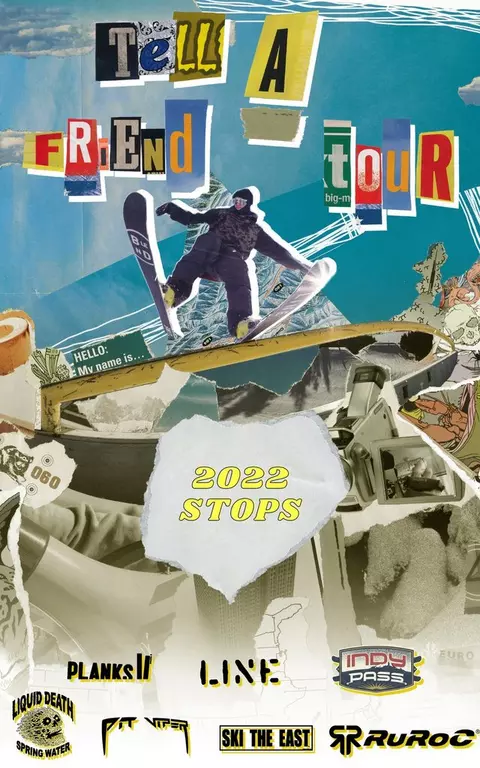 1/21/2022: Welch Village, MN
LINE Athletes: Andy Parry, Will Wesson, Taylor Lundquist, Patrick Ring, Reagan Wallis, Shaggy Eells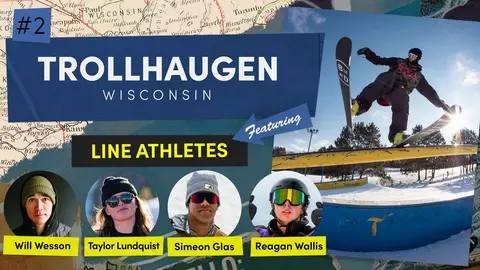 1/22/2022 Trollhaugen, WI
LINE Athletes: Andy Parry, Will Wesson, Taylor Lundquist, Patrick Ring, Reagan Wallis, Shaggy Eells
Special Event with Taylor Lundquist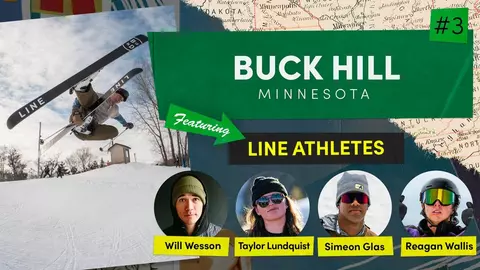 1/23/2022 Buck Hill, MN
LINE Athletes: Andy Parry, Will Wesson, Taylor Lundquist, Patrick Ring, Reagan Wallis, Shaggy Eells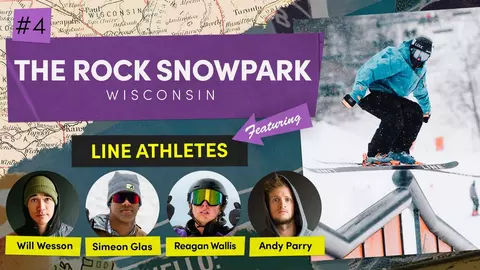 1/27/2022 The Rock Snowpark, WI
LINE Athletes: Andy Parry, Will Wesson, Patrick Ring, Reagan Wallis, Shaggy Eells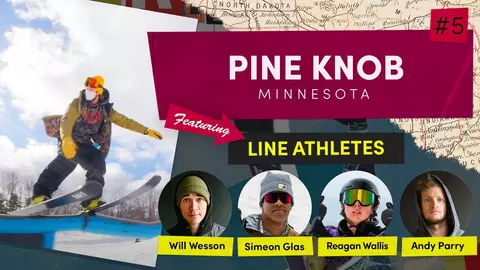 1/29/2022 Pine Knob, MI
LINE Athletes: Andy Parry, Will Wesson, Patrick Ring, Reagan Wallis, Shaggy Eells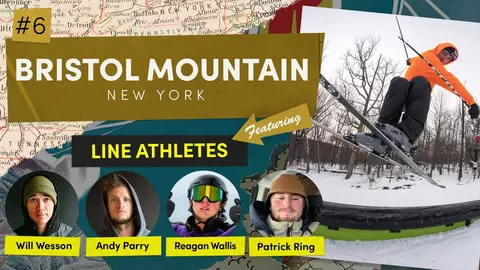 2/1/2022 Bristol Mountain, NY
LINE Athletes: Andy Parry, Will Wesson, Patrick Ring, Reagan Wallis, Shaggy Eells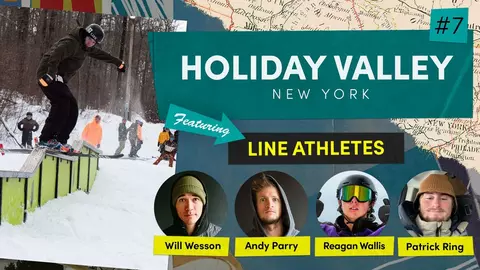 2/2/2022 Holiday Valley, NY
LINE Athletes: Andy Parry, Will Wesson, Patrick Ring, Reagan Wallis, Shaggy Eells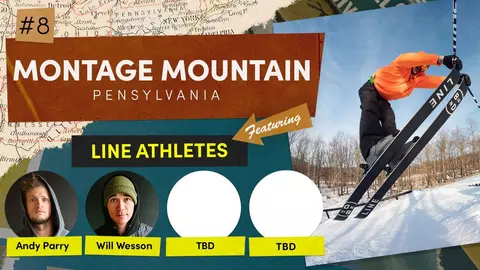 2/4/2022 Montage Mountain, PA
LINE Athletes: Andy Parry, Will Wesson, Patrick Ring, Reagan Wallis, Shaggy Eells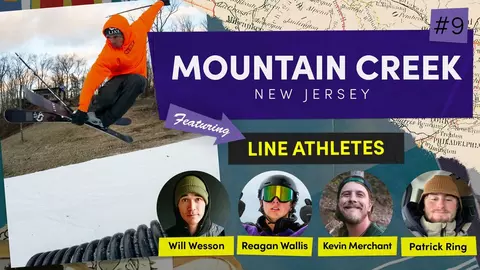 2/5/2022 Mountain Creek, NJ
LINE Athletes: Andy Parry, Will Wesson, Patrick Ring, Reagan Wallis, Shaggy Eells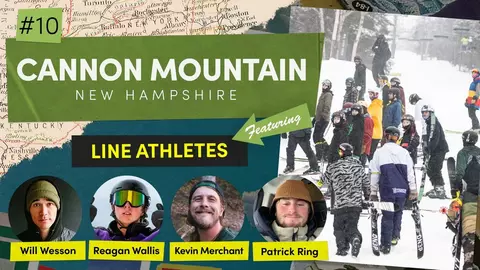 2/6/2022 Cannon Mountain, NH
LINE Athletes: Andy Parry, Will Wesson, Patrick Ring, Reagan Wallis, Shaggy Eells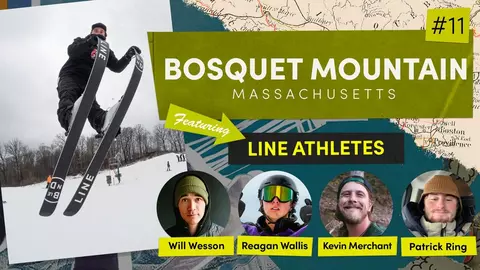 2/8/2022 Bousquet Mountain, MA
LINE Athletes: Andy Parry, Will Wesson, Patrick Ring, Reagan Wallis, Shaggy Eells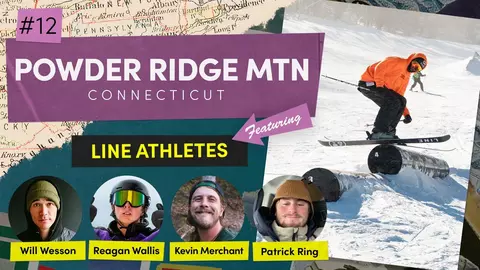 2/10/2022 Powder Ridge Mountain, CT
LINE Athletes: Andy Parry, Will Wesson, Patrick Ring, Reagan Wallis, Shaggy Eells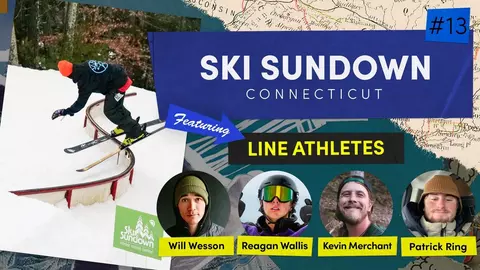 2/11/2022 Ski Sundown, CT
LINE Athletes: Andy Parry, Will Wesson, Patrick Ring, Reagan Wallis, Shaggy Eells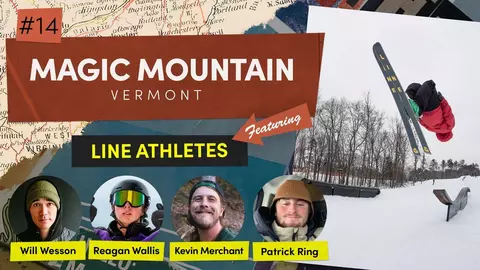 2/12/2022 Magic Mountain, VT
LINE Athletes: Andy Parry, Will Wesson, Patrick Ring, Reagan Wallis, Shaggy Eells