I know this to be true about Dylan. He loves dogs, he loves his band, he loves his friends, he loves mountain biking, and of course he loves skiing. Most surprising he's an absolute unicorn of a human being thats decided getting just his adrenaline pumping isn't enough as we grip the edge of our seats. Back to that Unicorn. Dylan shares a duality many never bleed into their creative endeavors. His carefully crafted projects bring out his high energy persona while simultaneously showing another more relaxed Dylan. One that desires you to feel something more than an adrenaline rush but more of a pitter-patter for deep pow, skiing flow, emotion, and maybe something yet to be discovered.
Dylans probably blushing by now so catch up on what our favorite Unicorn does with his Summer's!
Go-to Summer bevy?!
Ice Mocha from Bean Pod in Fernie, but tryina get into slurpees rn 🍧🧊☕️
Do you do any type of offseason training to prepare for the ski season; workouts, training, etc?
I ride bikes lots, try to recover and keep on top of any little injuries. I usually save the warm up time for when there's snow on the ground 🌲🚵
Go-to ice cream flavor to quell the summer heat?
Chocolate Brownie Fudge 🍫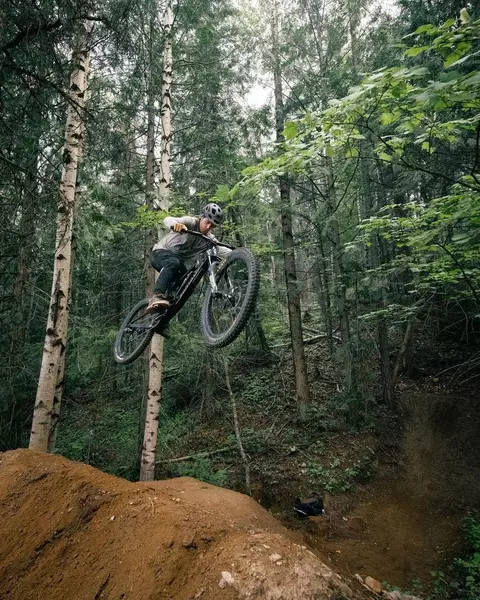 What's your Summer job looking like these days, do you work at all?
I do freelance film work in the summer. Make vids for tourism or MTB stuff or kinda anything really. Super fun and gives me a flexible lifestyle. 🎥
What's your ideal Summer vacay getaway look like?
Sun Peaks Bike Park camping trip with the day ones ☀️⛰🚵
If you get away to ski in the Summer where do you go?
This summer I was lucky to goto Momentum in Whistler, and Cranz in Switzerland. Sometimes I get to ski in the summer and sometimes I don't! But it's always a treat to hit a slush park whenever I get to 🏖 🏔
Where do you normally spend your summer - what are your top summer activities there?
At home in Fernie. I usually wake up late, have a coffee with Lucy dog, start editing and work on whatever till the sun gets lower then go do some kinda bike thing. My fav right now is to goto the jumps around 8 and dig for a bit till the sun sets and ride till it's too dark. Top activities Coffee Bikes Music Swim in the River 🔆📍‼️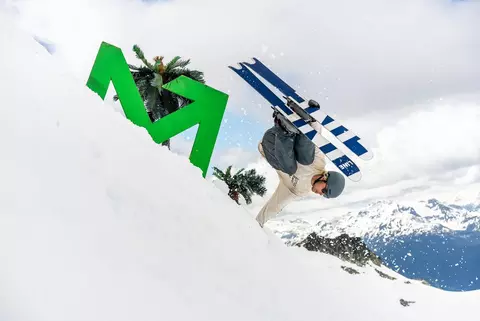 Photo by: Momentum Camps - SebBerthiaume
What's your favorite season?
July 🏜
In your opinion what's the best LINE Ski for Summer shredding?
Line Sakana or Bacon. Slush gets deep when it's hot so I like havin a wide ski to float through it! 🐟🥓