Last spring, we (the desk jockeys stationed in Seattle, WA) traveled over the pond to Crans Montana, Switzerland with 10+ of LINE's North American athletes to meet up with 10+ of LINE's European athletes. What came of it was one of the best team shoots in the history of our brand. From 'Chicken Sedan' highlighting the week-long shoot in a hyphy edit to an abundance of rad photos, check out the full team shoot write-up right here!
Crans Montana! Located in the Southeastern corner of Switzerland, just two hours from Geneva, Crans was a prime location for #LINEspringbreak'22. With athletes, staff, and filmers flying in from the US, Canada, and Norway and driving in from Austria, Germany, and other parts of Switzerland, the logistics of pulling this shoot together were no joke. But once we were hot lapping the park on Plaine Morte with this stacked crew, it was all worth it.
From May 1st to May 7th, we lapped the t-bar park located at the top of Crans Montana. Known as Alaia Parks, we couldn't have asked for a much better setup. On one side of the park, you could find a pristine rail line with a few transition bowls and quarter pipes, followed by a small jump at the bottom to cap it all off. On the other side of the park, you could find a perfectly sculpted money booter that was ideal for heavy hitters like Kim Gubser, Thomas Trifonitchev, Migi Reibenschuh, and Jed Waters. With full laps taking 5-minutes or less, the park was perfect for hot laps with the crew.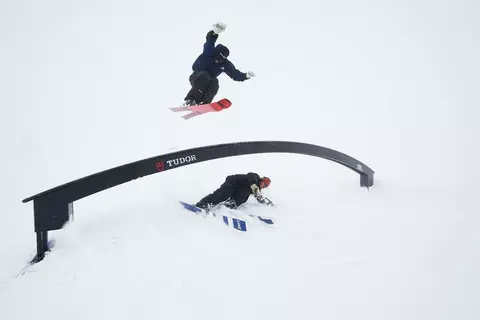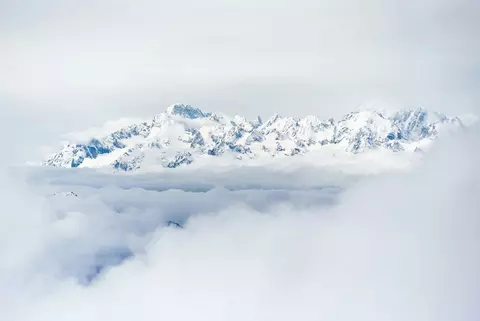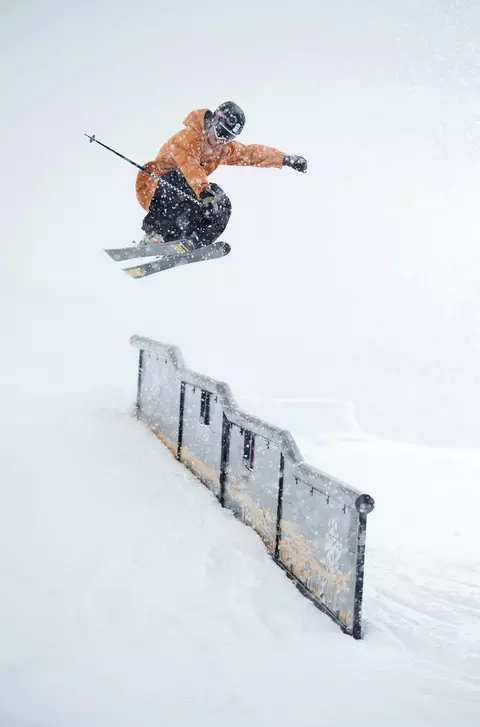 While the park was on point, the weather, unfortunately, was not. Snow, fog, clouds, wind, rain, sun, the list goes on. Mother nature kept us on our toes all week long with ever-changing weather conditions. Being located high above the tree line, the white-out conditions added an element of difficulty to the shoot, but the crew didn't let it dampen the vibes. Instead, we were able to use the white-out conditions to create some pretty stellar imagery, using the white room to create our own natural studio of sorts. Just check out some of these white-out shots to get a feel for what we're talking about.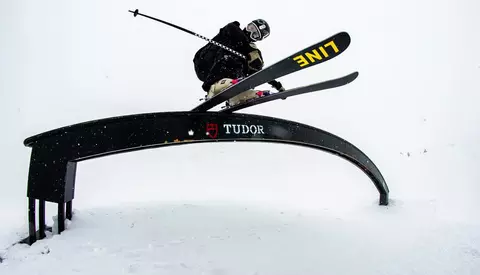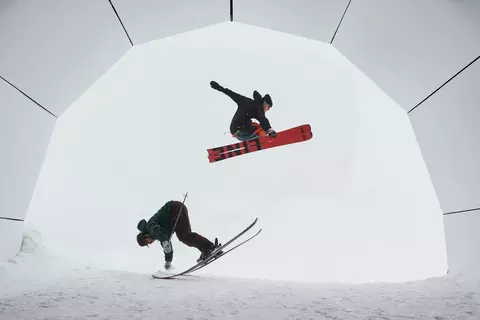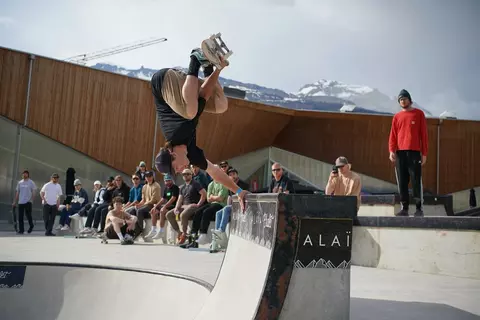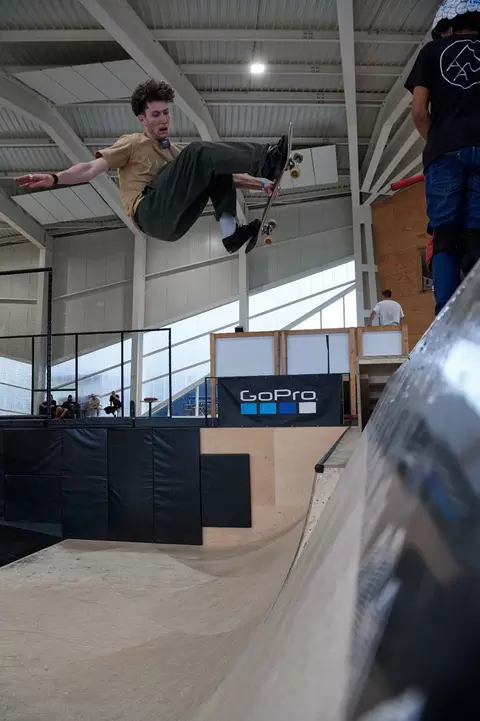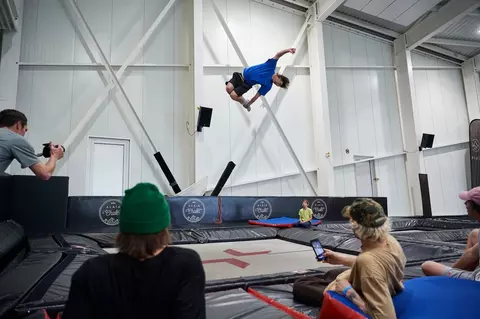 Although the weather wasn't the best it could be, we did manage to get a few hours of sun, and with some solid window shopping, the big jump popped off a few times. From Kim Gubser lacing dub 10s, to Ben Richards floating front flips to the bottom of the landing, it was a treat to watch the crew get after it.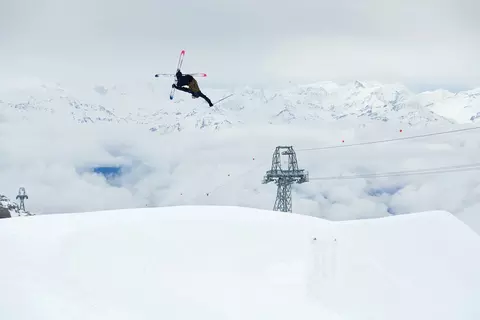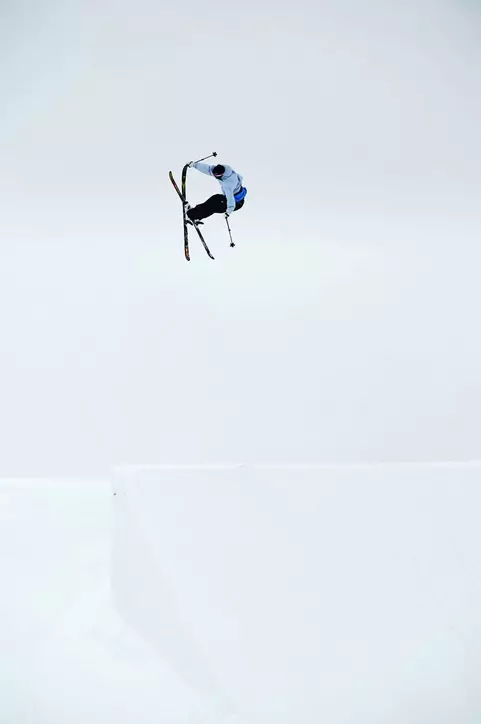 Six days of lapping a dream park in the Swiss Alps, eating damn good pizza - probably way too much pizza, skating, crushing cans, meeting new friends, and stacking shots. We couldn't have asked for a better week in Crans Montana. Okay, well the weather could have been better, but when you have such a rad crew, the weather doesn't really matter. It's the vibes and everyone's mentality that matters, and it's safe to say, on this shoot, the vibes were all time. Thanks for watching Chicken Sedan!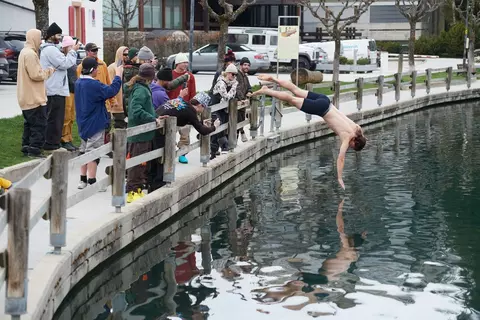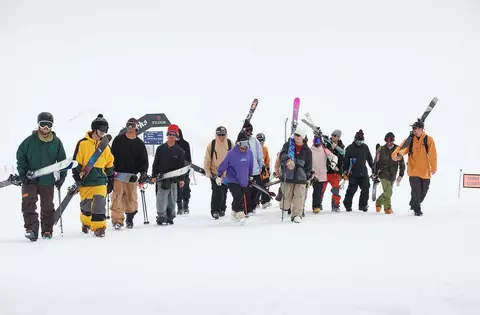 Grab The Team's Skis & Gear