Hadley Hammer | Your Questions Answered Hadley Hammer grew up in Wyoming in a ski family, but she never imagined herself becoming a professional skier. She started her career by attending school at the University of New Hampshire studying hospitality before making her way to Washington D.C. where she studied to become a sommelier. Eventually, […]
Hadley Hammer | Your Questions Answered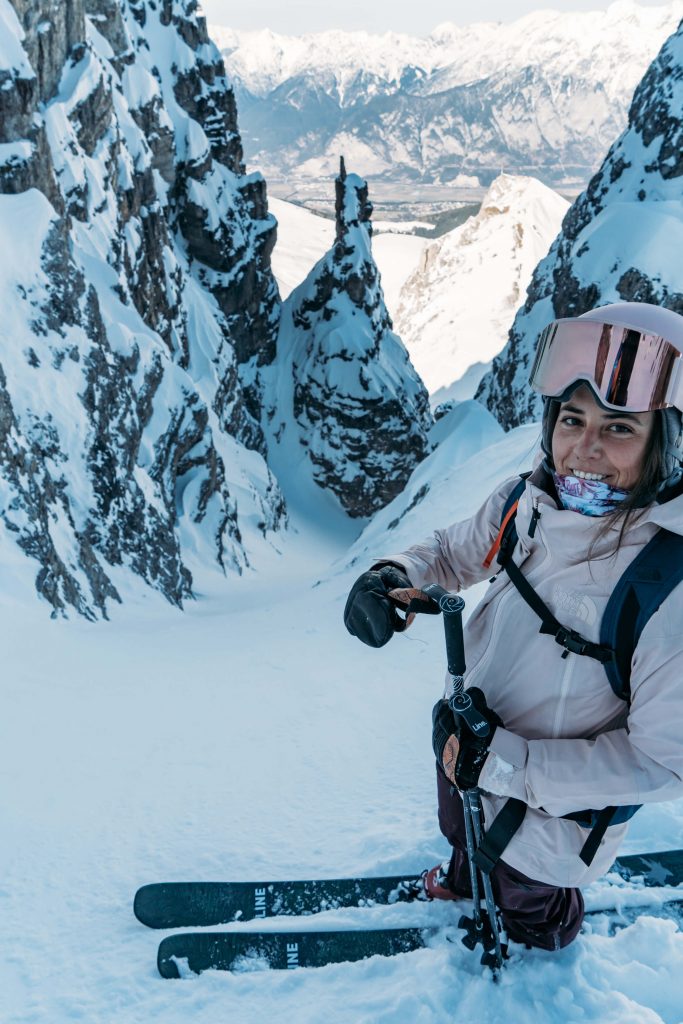 Hadley Hammer grew up in Wyoming in a ski family, but she never imagined herself becoming a professional skier. She started her career by attending school at the University of New Hampshire studying hospitality before making her way to Washington D.C. where she studied to become a sommelier. Eventually, Hadley realized that the hustle and bustle of the city just wasn't for her, and she moved by to Wyoming.
With the help of her brother, who was on the US Ski Team, she started training and becoming stronger. It wasn't long before she got invited to compete on the Freeride World Tour with the best there was on the world stage. Now, you can find Hadley filming amongst Big Mountain Terrain the world over, and sending massive trips with The North Face.
With the help of our fans of Instagram, we asked Hadley a few questions to learn more about what she's up to this season, some new projects she's been working on, and even the best Chocolate Chip Cookie Recipe. Read on to see what Hadley had to say.
---
Where do you live right now?
I'm currently based in Innsbruck, Austria. From my flat I can see mountains in all directions and it makes it really easy to dream up outdoor adventure ideas from the couch.
What's your home resort?
Jackson Hole Mountain Resort. I'm biased but it's just a fact that it's the best in-bounds terrain in North America. While in Austria I have a soft spot for Axumer Lizum and Stubaier Gletscher.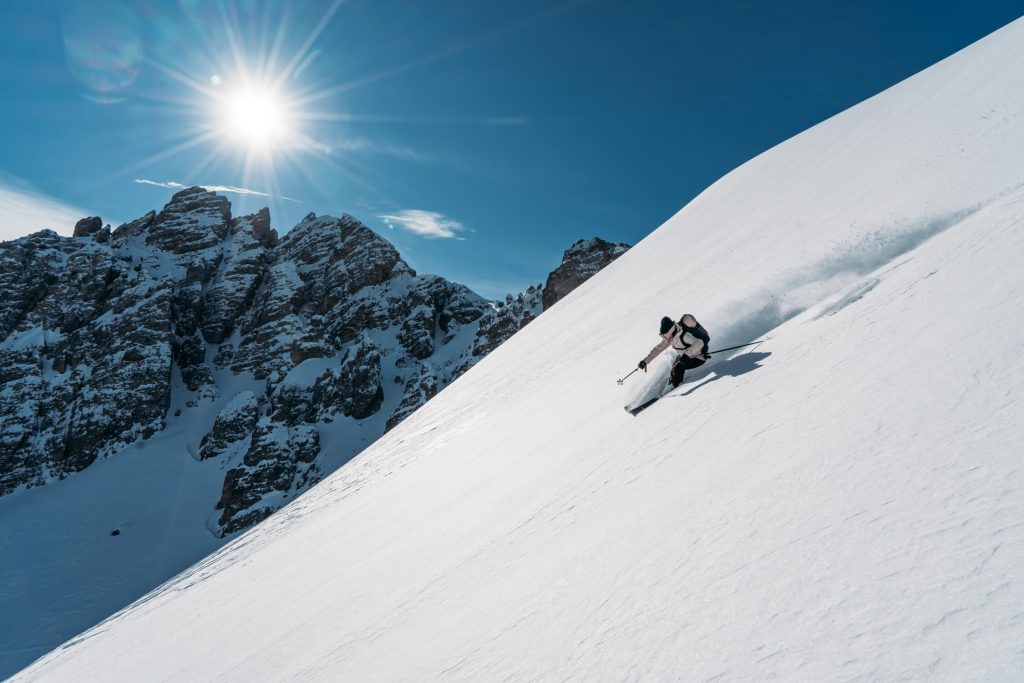 What are some recent projects you've been working on?
This summer I felt uninspired by the available formats for communicating and presenting content, so I worked with a very talented friend Katie Wood to create a website where I could share my stories of skiing and mountain adventures mostly through the written word. There's everything in one site now- in-depth gear reviews, book lists, articles, podcast, and video links as well there is a new platform I called the Discourse that is a virtual campfire. I share stories once a week, as well the Discourse members write their own stories that are then shared on the platform. It's been tremendously rewarding so far, and I am only a month and a half in. I've had some really beautiful conversations with different Discourse members and felt like I as well now have both a safe space and a motivation for creating content that has value. hadleyhammer.com
How do you combat fear or nerves while skiing?
I try to be physically and mentally prepared to the best of my ability before the season starts, before the ski day starts, then if something makes me nervous, I can remind myself that I'm A. either completely prepared or B. that there is a real risk (versus just fear of failure) and I need to adjust what I'm doing. I try to dissect the fear- what is making me nervous and give a name to it, that way you can address the root cause instead of freezing. The goal isn't to have no fear, it's to understand and react to it accordingly.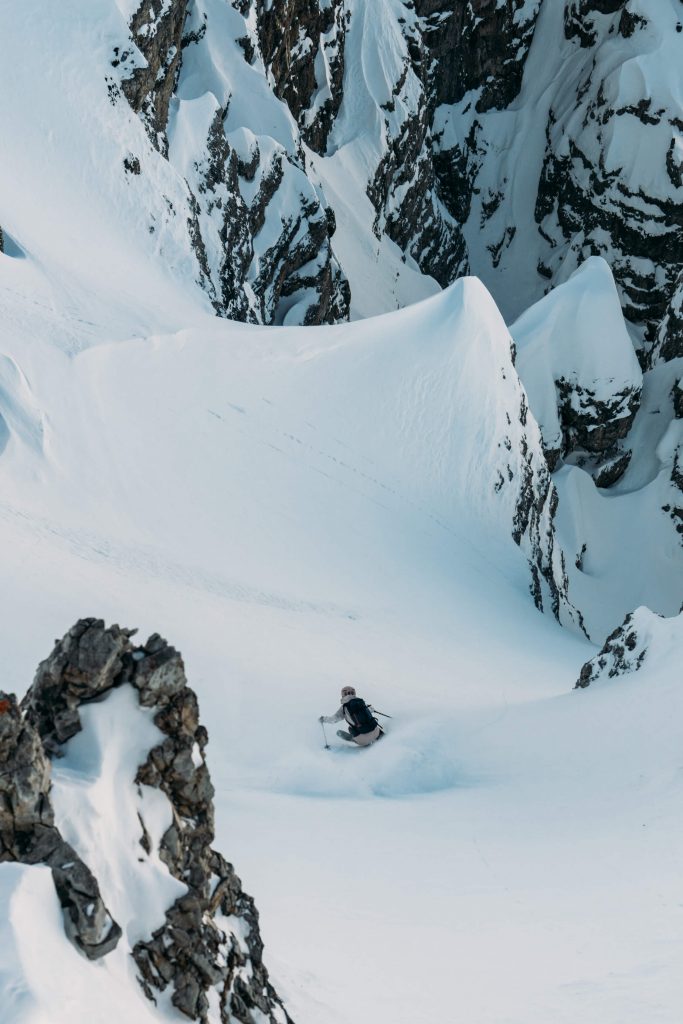 Plans for the season?
To ski and mountain climb as much as possible! I've got two big projects for this winter-one that will be in a visual format and the other a written format. I'm not ready to share too much, but I can say that I haven't been this excited for a winter in probably five years and I think these projects are the reason why.
Best chocolate chip recipe?
http://forme-foryou.com/2011/08/the-only-chocolate-chip-cookie-i-will-ever-need-to-know-how-to-make-for-the-rest-of-my-life.html This recipe is worth finding the particular ingredients and also worth having the patience to let the dough rest without eating it all first. I like to make big batches that way I can hand out some on chairlifts to friends and strangers (who I'm hoping will then become my friend) as well if I'm staying at someone's house to catch a storm, I like to leave some frozen dough in their freezer in exchange for a couch or bed.
Almost croissants or regular croissant?
Classic original croissant always then ham and cheese, almond, and chocolate, in that order every time.
Best wine you've ever tasted?
That's impossible to answer, but I have a sweet spot for really good german Rieslings, that aren't sweet and for some reason, I've started to really love old-world Chardonnay. Living in Europe there is so much good wine for so cheap so I've been enjoying some 12$ Barolos and this great Austrian producer Koppitsch. I also was gifted a bottle of Chateau Lafite Rothschild from my birth year that is probably the nicest thing I own and imagine when I open it will probably be the best wine I've ever tasted.
If you had to live forever in a state east of the Mississippi River, which would you choose?
I went to school in New Hampshire, so while I'll always be a Rocky Mountain girl and just adore the West, if I had to I would probably pick New Hampshire again. Really underrated mountains, super kind people once you break down their walls, and can we talk about the fall foliage! And anyone who winter climbs or skis back east you know loves it because it is so dang cold there!
Follow Hadley on Instagram for more @Hadhammer, and don't forget to check out her new website, Hadleyhammer.com.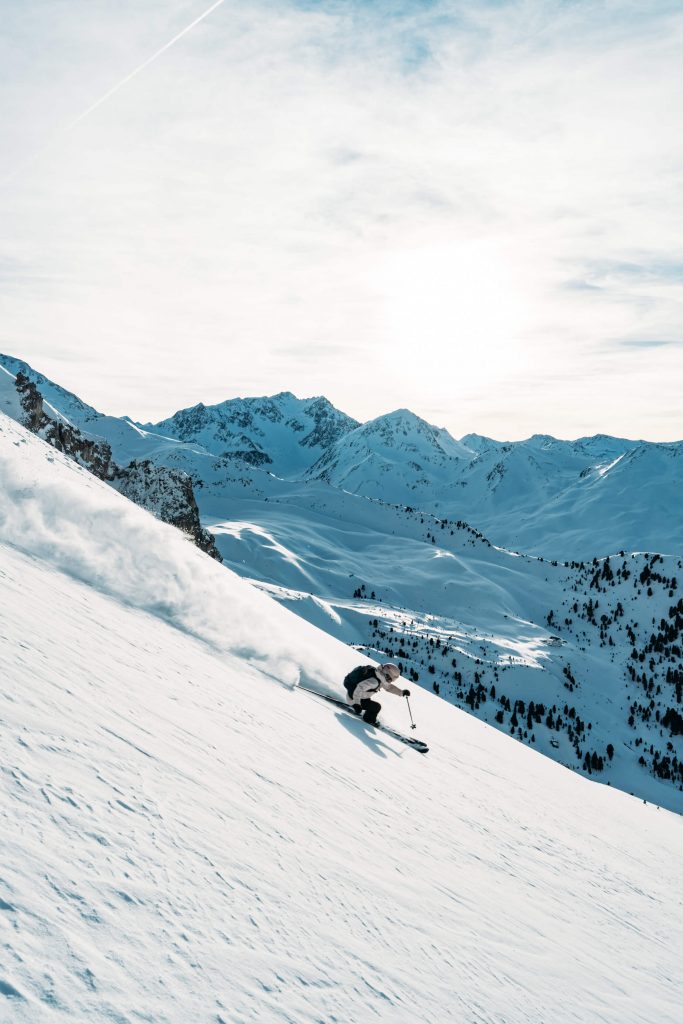 ---