WET MACHINE | LINE Skis in Revelstoke
Wondering why we called this one Wet Machine? This photo sums it up pretty well...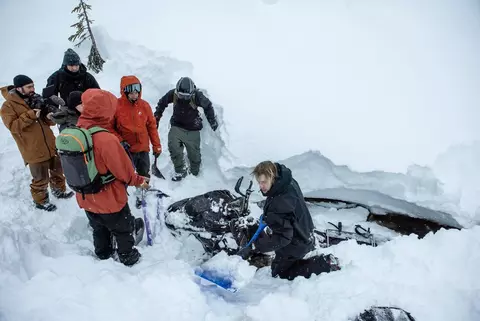 Two weeks of pillow popping and backcountry boosting. That's what Wet Machine comprises into one nine-minute short film. Although it may look like the conditions were unreal, they were unfortunately far from it. The avalanche danger in Revelstoke was unprecedented for much of the 2023 winter, especially in January when this video was being filmed.
High avalanche danger means high-alpine lines are out of the question, so for the majority of this edit, the crew stuck to smaller, 'mini golf' zones, and it certainly didn't stop them from getting after it, as you can see in the frames below with Ben Richards, Wing Tai Barrymore, and Dylan Siggers.
*And just a quick note. High avalanche danger didn't stop these guys from getting after it because they have a ton of backcountry experience between them, and they know how to be smart and stay safe. Remember to be extremely cautious and have the proper training before you head into the backcountry.*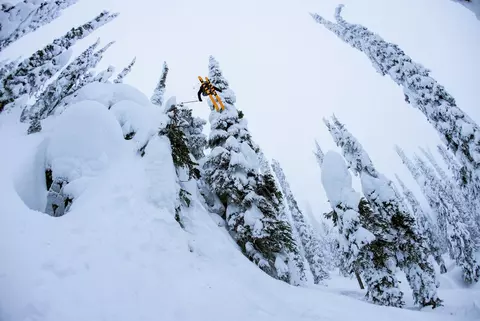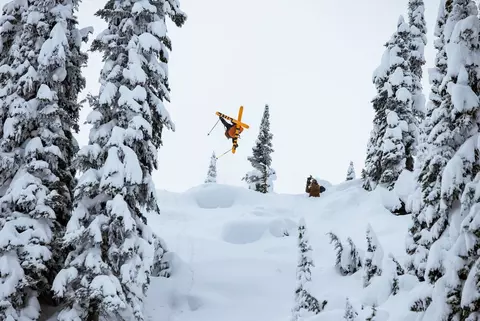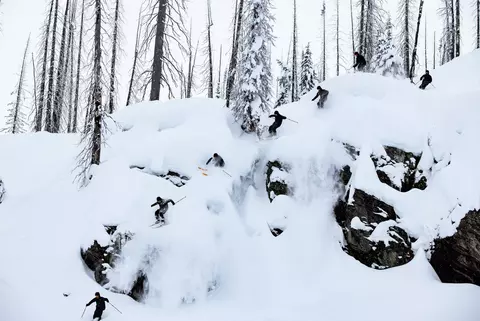 When you go to a sled trip without a sled, it's reasonable to blow your life savings on a new sled and truck, right? Right....?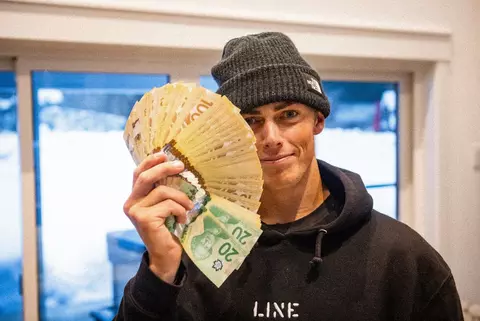 After long days (and we're talking 5 am - 5 pm long) in the backcountry, you've gotta mix in some mellow days to recharge. From messing around on some backyard quarter pipes, ripping on snowboards, and of course fueling up with some classic za, the crew vibes were all time both on and off the hill.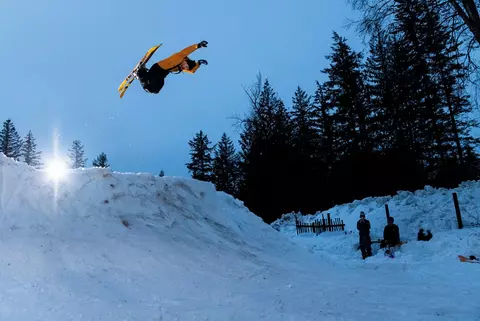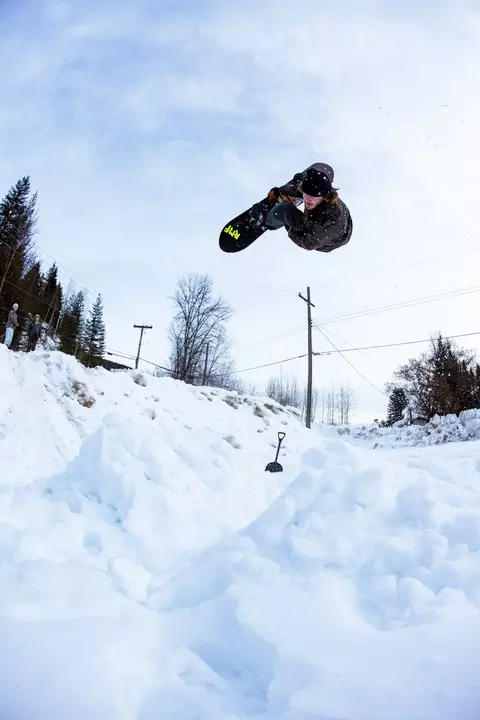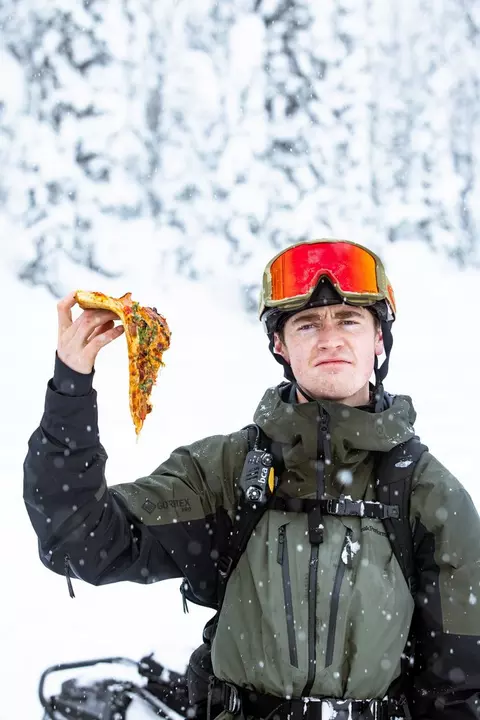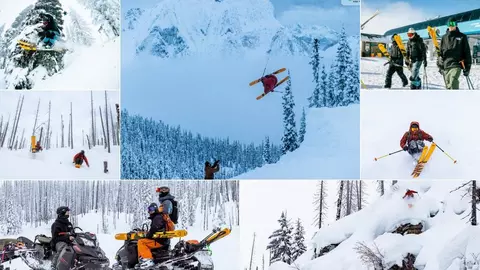 Haven't seen the prequel to Wet Machine, Clag Monsters, yet? Keep the Blade Optic hype going and scope it below!
Experience Freeride Through a New Lens