PEACE LILY STILLS.
Sit back. Enjoy the weather. Savor the shots and questions.

Where does the name Peace Lily come from?
It kind of started off because I liked the way the words felt together. It's a soft name, and sort of abstract for a ski film. The element of 'peace' is always something I feel like I am constantly chasing every winter. Trying to figure out how to make things work smoother, or easier or better, or more fun. But ultimately I'm constantly trying to find the path to creating the film I think I'm envisioning in my head. And last winter, we were so lucky to have Jake (Strassman) on the project. It was our first time with a year-long, focused filmer. That gave us as skiers the creative space to be ourselves and just focus on doing the ski stunts, and less about the camera. Let alone made the movie so much better by having such a talented camera operator.
So I guess I landed on 'Peace Lily' as a personal motto to approach the season with. Anyone who knows me might think I'm full of shit right now cause peaceful doesn't even make the top 20 words youd describe me as haha. But I guess I wish to see myself as someone who is calmer, hence 'Peace Lily'.
And I mean Peace Lilies are cool flowers, and there's a whole slew of plant metaphors you can go down if you wanna get fancy…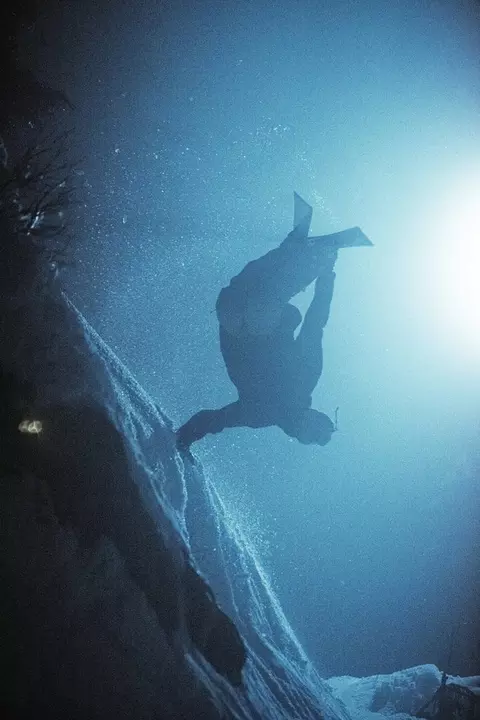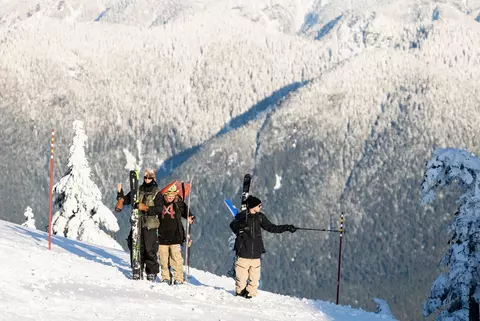 Where was the movie filmed?
We shot the movie in Fernie, Hosmer, Elkford, Vancouver, Revelstoke, and Cranz Montana Switzerland. The crew for the film was pretty centered around friends from Fernie, Liam Morgan, Zak Mousseau, and Steve Reed are all Fernie kids, so we naturally based around BC. Mitchell hung out for an extra week in Switzerland too and that was soooo so fun. I love that guy. Closet meme lord.
We were pretty fluid about where we skied and more importantly what we skied. It made for a really fun season of doing whatever came up. BC jumps, street, night skiing, slush park, kinda just whatever we felt drawn to and it made for a really really rewarding season with those guys. Very special.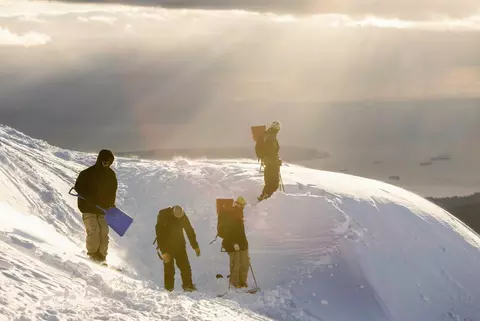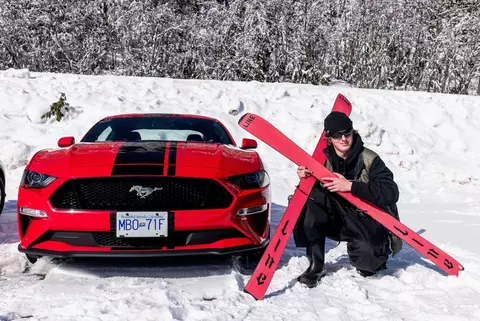 Peace Lily has a very creative vibe to it. Did you have any inspiration behind the project?
Yea for sure, I think without realizing it at the time, I just wanted the film to be something that was true to myself and felt like it had some personality. Which is kind of a hard thing to explain before it exists.
I've always dreamed of making something of a more official feature film, and leading up to the season it was looking like it was all going to line up. Jake was on board, then LINE and Stellar really pulled through to support us in the project. It was honestly a huge life milestone for me.
I was very lucky to be able to work with Jake through the year to bring the film to life and capture a bunch of subtle little moments that might be on screen for a few seconds but mean the world to me.
When it came to the skiing, we found we just wanted to do things that felt right. I got really into trying to find the beauty in the simple parts of skiing, and just trying to capture them the best we could.
And Morgs was pretty hell-bent on doing the fattest 180 he could find.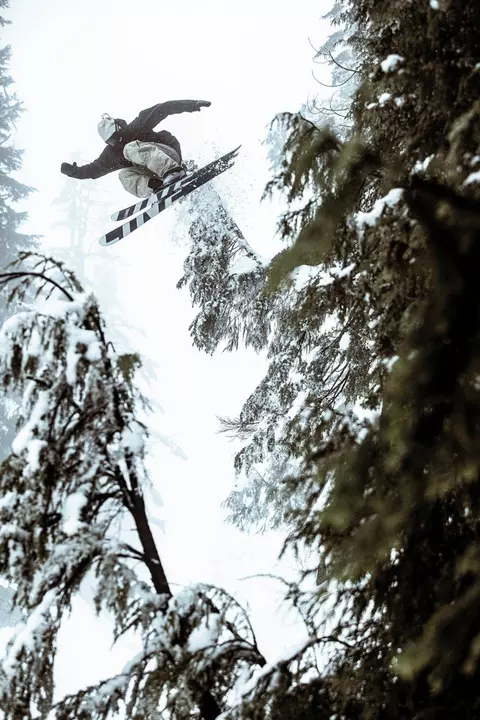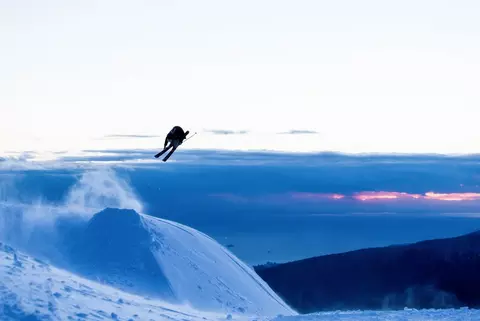 Favorite part of last season? Favorite day of filming?
I think one of our favorite parts of the season for all of us was the week we spent in North Van night skiing at Seymour. We had a house in such a dope neighborhood, and we'd go skiing at like noon every day. And still, get a huge sesh of filming in haha. It was me, Jake, Steve, Morgz Zak, and our homie Paul G. Super special, fun time together.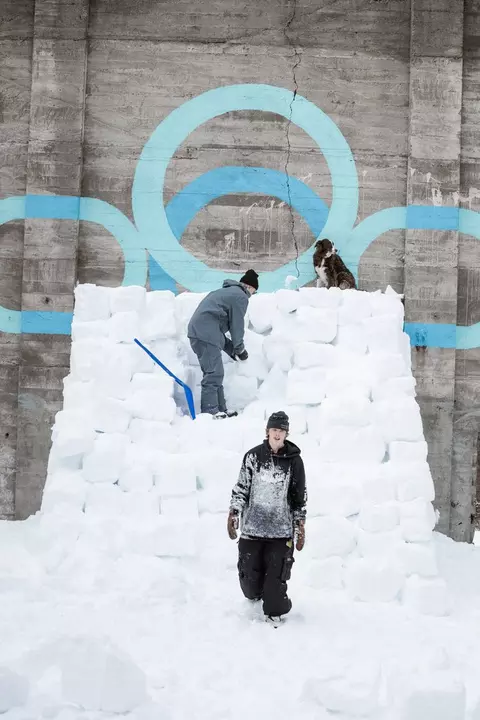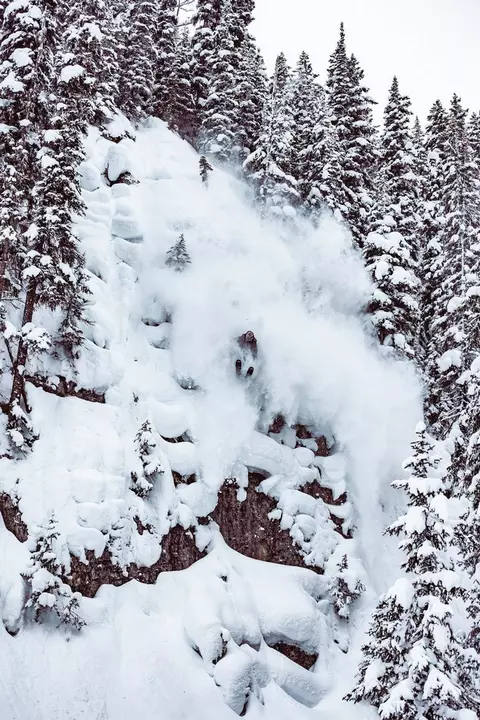 What was the biggest challenge behind creating the movie?
I think timing and weather were maybe most of the hard parts. We quickly figured out how to adapt to the weather though. After the whole province got rained on to shit we thought well fuck it let's shoot street. We don't really ski street, but it was the perfect start to shooting and got us all really motivated to do some skiing we actually know how to do haha. Sledding is hard too. Once you are at the spot and you all moving and shooting and skiing that's the fun part. It comes easily once it's all set up and everyone just does their thing.
But I guess just capitalizing on the windows of time we all had together, when Jake was around and when Zak wasn't at work at the coal mine hah. Injuries really hard as well, which happens so often and it's pretty heavy bts.
Basically, we need to make the powder part of winter longer, Elon? Any ideas?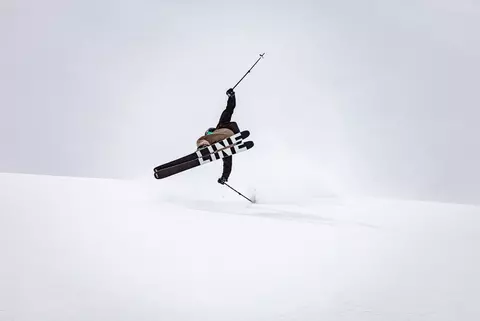 Have any advice for skiers looking to make a full-length movie?
Just start, cause once you've started you have to finish it!
Also, plan for way more editing time than you think haha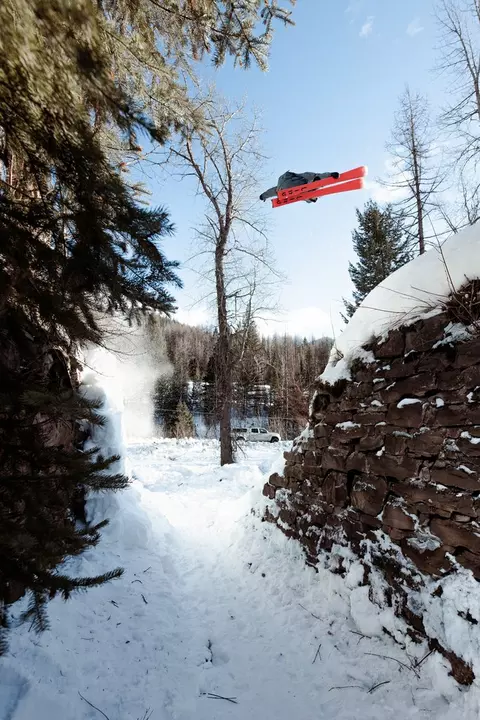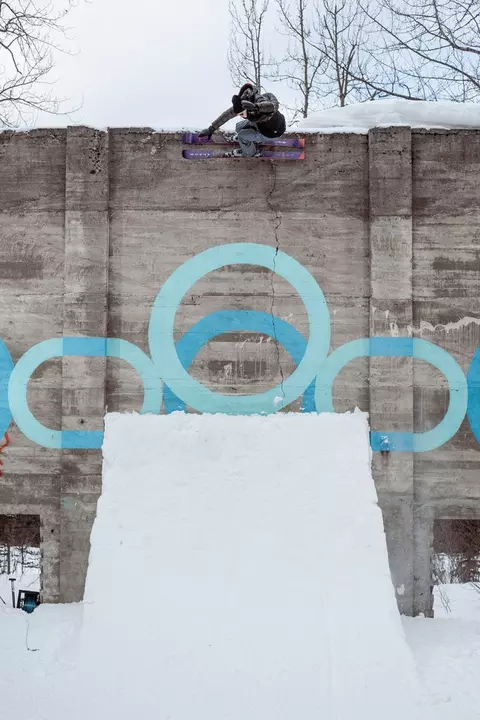 When's the next movie coming out? What's the plan for this season?
I'm planning to do some trips with the LINE crew and kick back! Ski as much as I can and take it all in. As for personal projects, you can certainly expect more.