The Artist Series | Milton Campbell | LINE Honey Bee + Honey Badger
September 15, 2022
The Graphic Artist behind the LINE Honey Bee and LINE Honey Badger. Learn about Milton Campbell and his inspiration behind the graphics.
Meet Milton Campbell, the graphic design artist behind the 22/23 LINE Honey Bee and Honey Badger Skis. Milton, who designs within the Brokin nglish Design Collective, and goes by Omega Whatts as a DJ and Musician, has been a freelance artist for almost two decades. As an audio and visual learner, Campbell's workspace is surrounded by records, turn tables, and synthesizers, all of which he uses to draw inspiration for his work, and in this case, the 22/23 Honey Bee and Honey Badger.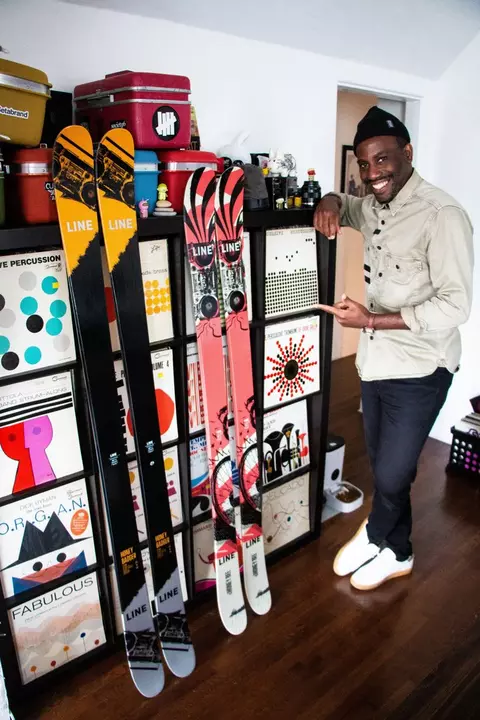 Music & Design
Ever since a young age, thanks to his older brother's knack for drawing, Milton has been inspired by artwork. From the age of 5, all the way through grade school, and into High School Milton studied and learned about the visual arts and design. While studying the visual arts, Milton was growing up in Brooklyn New York, where he was surrounded by different music and different cultures. As he got older, his curiosity for the visual arts expanded into the world of music. While working on his art, he would listen to new records, which eventually led to wanting to learn how to create his own music. With music and design being two mediums that complement each other, it was a natural fit for Campbell to become skilled in both disciplines.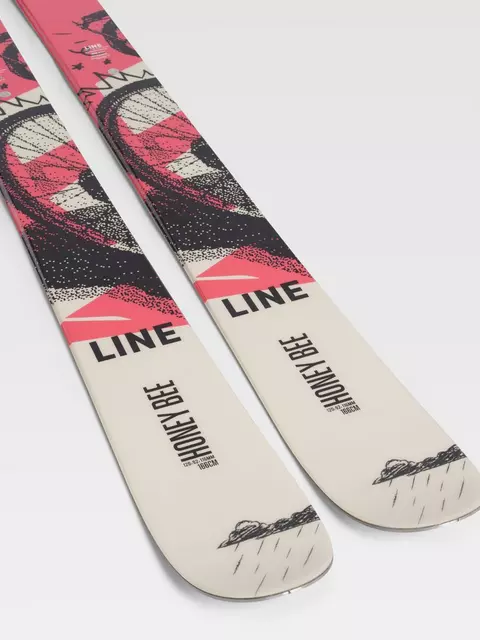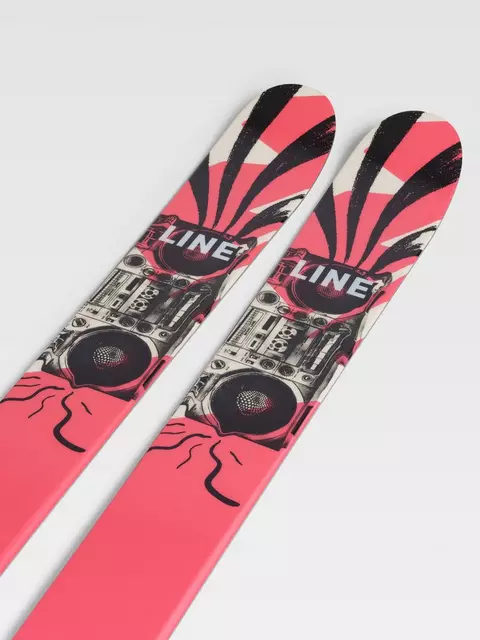 What's The Story Behind The Honey Bee and Honey Badger Graphics?
A big call to the inspiration for the graphics was music. Campbell wanted to give the Honey Bee and Honey Badger a refresh. He looked to the 80s and pulled inspiration from boom boxes and record tapes and brought them to life with unique sketching to transpose them onto the skis in a way that represents youthfulness and fun, in a simple, clean layout. Learn more about Milton's inspiration and graphic process in the artist series video above!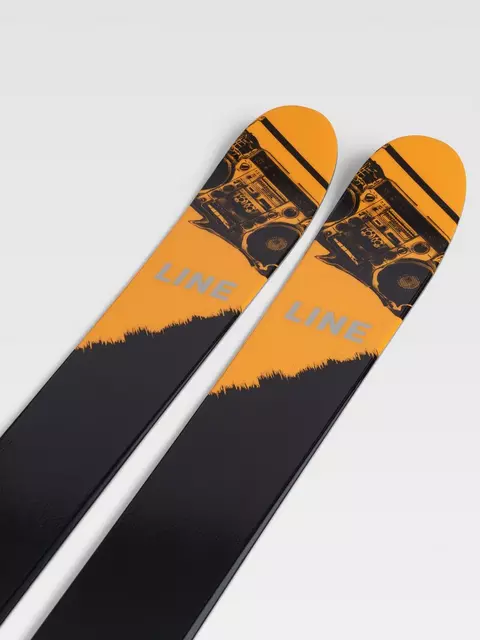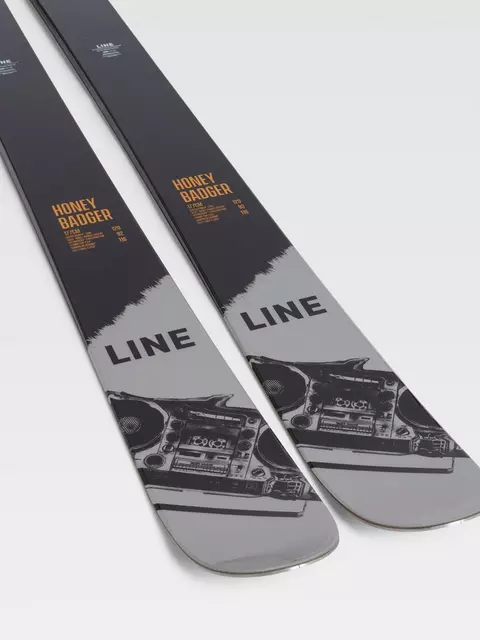 Grab The Skis Milton Designed