LINE Traveling Circus 16.2 - Tahomies
The crew heads into the 2023 snowmageddon of Tahoe, California to test if 800 inches of snow is too much to ski park. Luckily, long-time friend and local legend, Garrett Russell, loans the crew some extra powder skis – Dasha brings real "powder girl" style to the scene. Will finds yet more trees to ski on. Bennie becomes pow-curious. Tucker destroys every rail feature in the Tahoe area. Andy finds a flat box and opens the very first Academy for Rail-craft & Wizardry.
Video by: Jake Strassman
TC Crew: Will Wesson, Andy Parry, Dasha Agafonova, Bennie Osnow, Tucker FitzSimons, Noah Rodarte & Garrett Russell.
Filmed at: Boreal Mountain, Sugar Bowl, Donner Ski Ranch, Diamond Peak, Northstar.
Music:
"Manifest Destiny" by Peace De Résistance (peacederesistance.bandcamp.com)
"Mt. Hood Meadows Powder" by Tired Eyes (tiredeyes88.bandcamp.com)
"Undress" by Eye (knekelhuis.bandcamp.com)
"Nice Man" by Spookystack (spookystack.bandcamp.com)
"Staring at the Sun" by Scam Likely (refryrecords.bandcamp.com)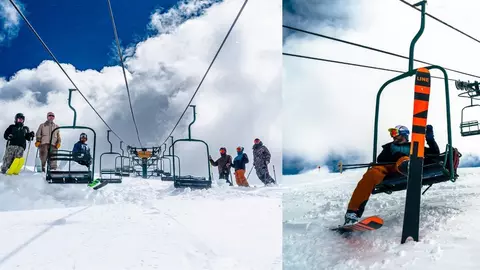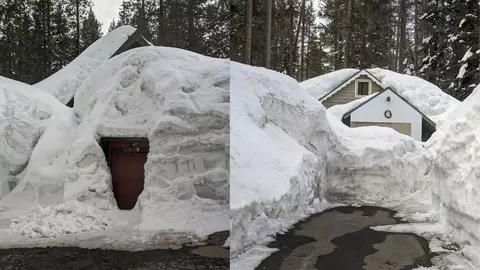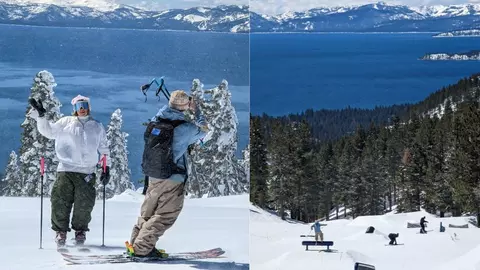 Gear up like the Traveling Circus