The Artist Series | Milton Campbell | LINE Vision Collection
September 15, 2022
The Graphic Artist behind the LINE Vision Collection. Learn about Milton Campbell and his inspiration behind the graphics!
Meet Milton Campbell, the graphic design artist behind the 22/23 LINE Vision Collection. Milton, who designs within the Brokin nglish Design Collective, and goes by Omega Whatts as a DJ and Musician, has been a freelance artist for almost two decades. As an audio and visual learner, Campbell's workspace is surrounded by records, turn tables, and synthesizers, all of which he uses to draw inspiration for his work, and in this case, the 22/23 Vision Collection.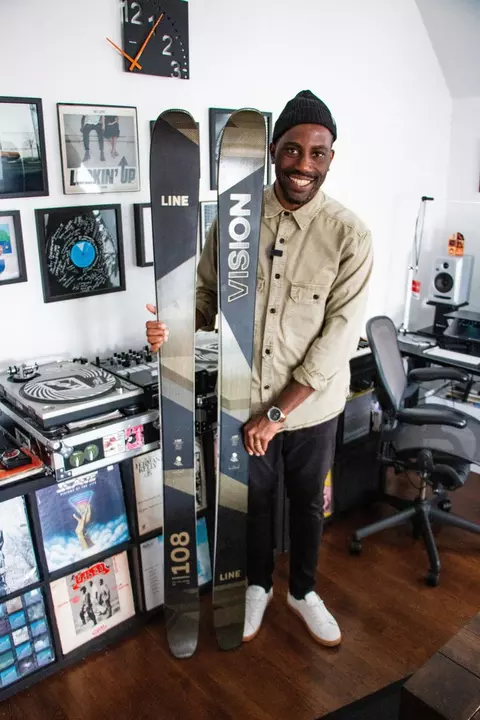 The Idea Behind The Graphic
When creating the graphics for the 22/23 LINE Vision Collection, Milton experimented with very fine drawn lines with the goal of creating a minimal and polished geometric piece. From afar, you'll notice the dimensionality and depth that the lines create throughout the top sheet, but upon a closer look, you will notice the intricacies of shapes and unique configurations along the ski. In its simplest form, Milton wanted the collection to have a very captivating appearance through the unique blocking and dynamic depth.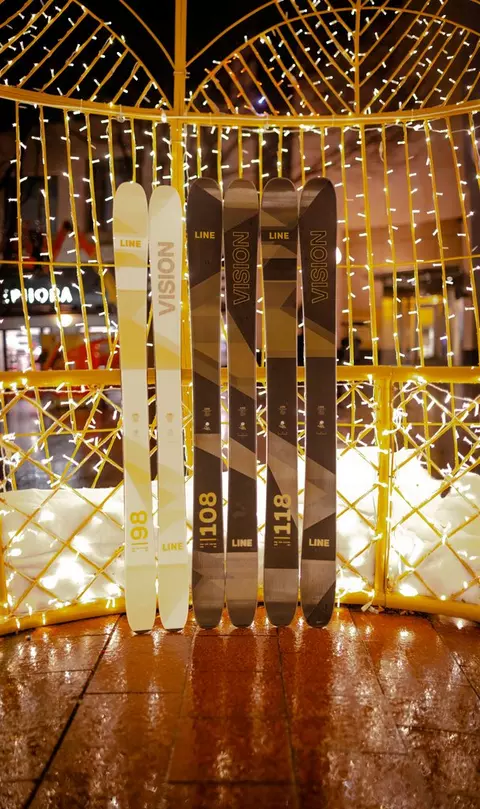 Grab The Skis Milton Designed