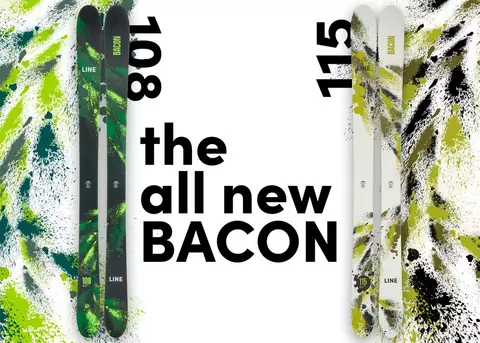 What happened to the SIR FRANCIS BACON?
Let's keep things simple. He died 400+ years ago thats that. Nah but really?
The LINE Sir Francis Bacon was a solid choice for athletes and consumers alike looking for a multi-capable All-Mountain platform for pow, park, and play. Sure we could of just settled for some minor tweaks to a new iteration but you know LINE and our Pro Team weren't about to settle for mediocrity (or maybe the ski named after some dead ol' timey English dude wasn't as core as we thought). It was time. Our team and engi 'nerds' rocked through a ton of prototypes and wish lists on what this ski could be to be the best at what it does. Thus the LINE Bacon 108 and 115 were born. To represent the growing needs these skis look to fill, they operate in a brand new category as well, All-Mountain Freestyle.
Cya old long named ski - time to bring home the BACON!
What is All-Mountain Freestyle?
Staying true to LINE's core freestyle mindset, we wanted a collection of skis that could rip just as well inside the park as they could outside it; thus, the new lineup was born. Complete with an expanded range of Chronics and Bacons, the all-mountain freestyle collection embodies skis designed to instill creative freedoms and versatility from groomers, to park to powder and everything in between.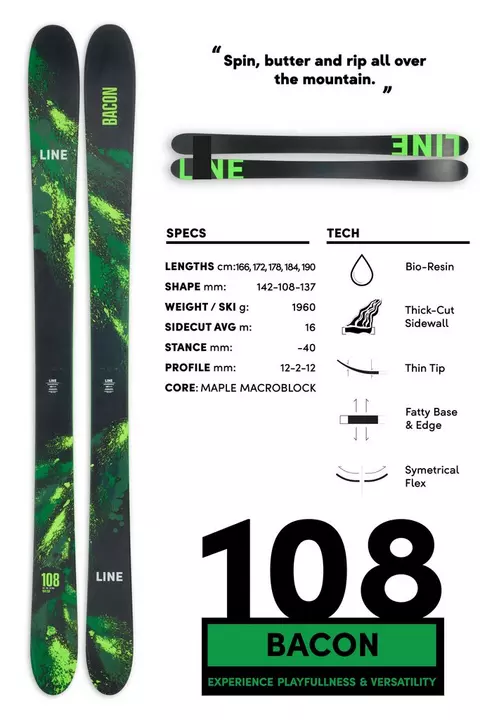 LINE BACON 108 | SPIN, BUTTER, AND RIP ALL OVER THE MOUNTAIN
The all-new LINE Bacon 108. Created with all new Thin Tips, Thick-Cut Sidewalls, and Bio-Resin technologies, the Bacon 108 is a refined and improved iteration of the coveted Sir Francis Bacon. With a versatile 108mm waist width, symmetrical flex, lower swing weight, and durability improvements, the Bacon 108 is your ticket to an all-mountain freestyle ski that can float and butter through powder without sacrificing hard-pack and park performance.
Available in lengths 166 · 172 · 178 · 184 · 190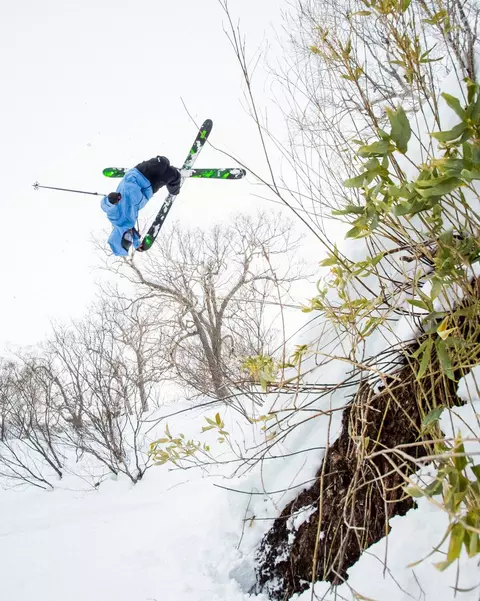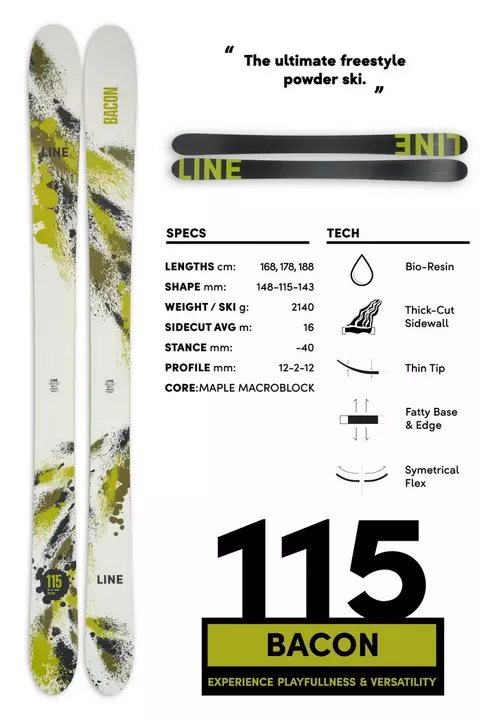 LINE BACON 115 | THE ULTIMATE FREESTYLE POWDER SKI
Introducing the LINE Bacon 115. With a fully symmetrical flex and playful feel, the LINE Bacon 115 is ideal for anyone looking to add some freestyle flair to their powder skiing or for anyone who doesn't need the stiffness of the Blade Optic or Vision Collections. Whether you're stepping up to Backcountry Booters like Tom Wallisch, pressing butters like Mitchell Brower & Taylor Lundquist, or ripping Powder like Dylan Siggers, the Bacon 115 is up to the task.
Available in lengths 168 · 178 · 188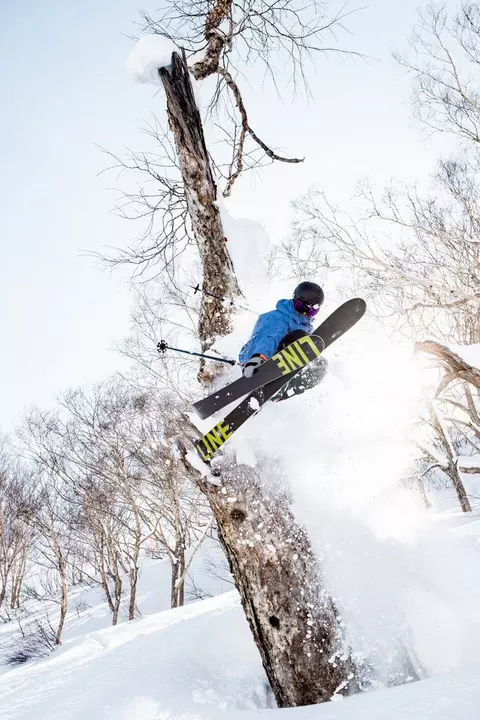 WHAT ARE THE DURABILITY IMPROVEMENTS FOUND IN THESE SKIS?
Bio-Resin: We're always looking to make our skis more durable and sustainable. One key material that factors into both categories is the resin found in a ski. For the past two years, our engineers have been developing a custom resin solution, known as Bio-Resin, that features better bonding, improved cold temperature toughness, and a 20% reduction in the carbon footprint of the resin for every ski produced. That 20% reduction is equivalent to driving the Traveling Circus van 10 miles for every ski produced. The Chronic 94 and 101 are the first skis we have brought to production with our new Bio-Resin technology.
Thin Tip: Park skiing is hard on your skis. There's no way around that. The tips and tails can take a beating from consistently slapping down on landings and knuckles, running into rails, and slamming down on ledges. That's where our new Thin Tip Technology comes into play. We've extended the ski core to run through the tips and tails while creating a glass-on-glass bonding area in both the tip and the tail. This gives even compaction over the tip / tail of the ski and encapsulates anything that could delaminate in a large glass-on-glass bonding region, meaning that while delamination's can always happen, this will keep the delamination from propagating to the core of the ski and limit it to edge chipping. This new Thin Tip technology creates a much more durable product with both impacts and slaps while improving swing weight at the same time.
Thick Cut Sidewalls: Idk about you but we're fans of some THICCC Bacon around these parts. Especially when it comes to sidewalls on skis! Standard sidewalls have the core over the steel edge which ends up having a higher probability of your edge impacting and puncturing the core. With Thick Cut Sidewalls there is full edge support for bottom impacts.
THE LINE BACON | YOUR QUESTIONS
Tasty Bacon, tastier Questions. We toss'd up an IG story question portal for all y'all keyboard warriors to get your big questions tackled by the crew. There may be some slight overlap to the info above - consider it a refresher!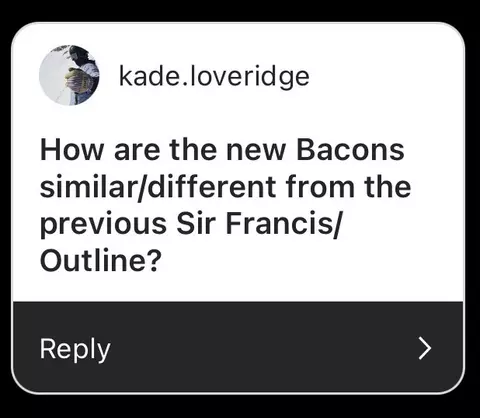 The similarities start in terms of the terrain they're designed to tackle. Rip powder to start the day and when the parks all cleaned up from the storm hit the park with ease. Versatility is the key word here between whats the same especially in terms of turn radius carrying over fairly closely. Differences take the form of new durability enhancements but more noticeable the flex profile is a bit stiffer than the past Sir Francis Bacon. This reduces chatter and allows the ski to be more stable in varying conditions. Its peaky flex profile allows it to be playful in the tail and tip but sturdy closer to underfoot. Increasing the width to 108 was an engineering decision that yields a better ride feel with the new construction. LAST BIG THING, the LINE Outline is no more! The Bacon 115 replaces what that ski accomplished with a close flex profile to match but slightly stiffer overall.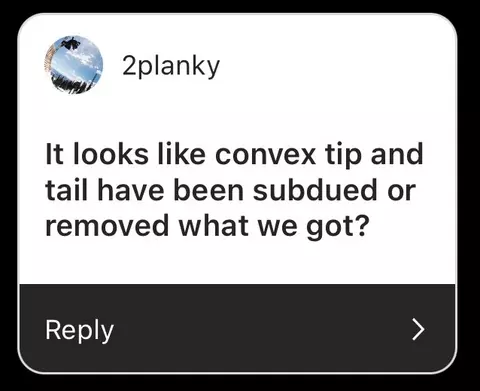 Yes! We haven't commented on it much but Convex Tech has been removed from the ski. Countless hours of testing and different benchmarks helped to prove that though this technology has a noticeable benefit its in hyper specific conditions, In other words Convex tech didn't allow the ski to live to it's full potential in varying conditions. You'd be incredibly hard pressed to notice that its even been removed on the new Bacon Collection.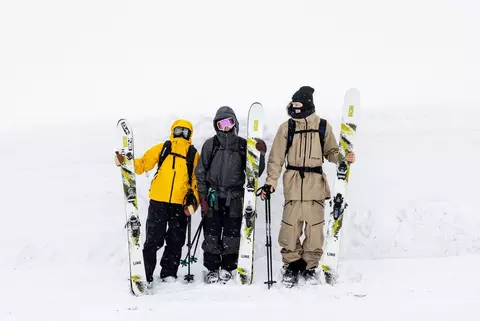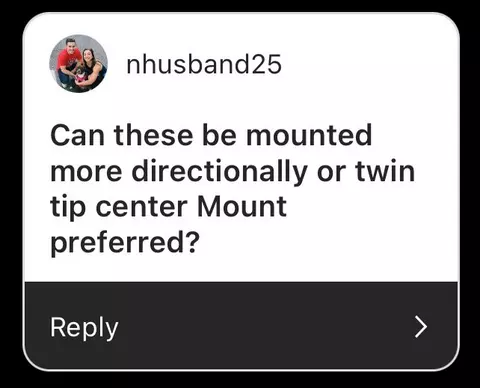 These are twin tips but mount these puppies your way! With a C and an R embossed on each of our skis go recommended if you're doing a bit less freestyle or if you're cliff hucking, park bombin take her to center. The skis smell like Bacon, did we mention that?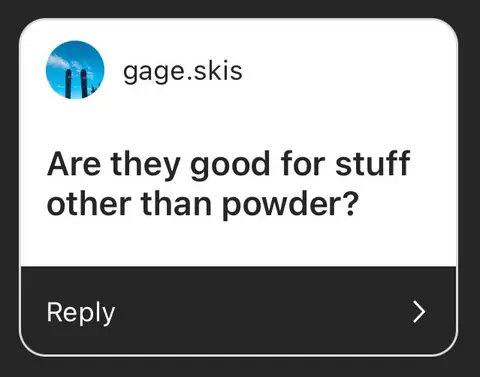 Hell yeah!! As mentioned way at the top these skis encapsulate our All Mountain Freestyle Collection. Expect either the Bacon 108 and 115 to rip powder in the AM and allow you to have just as much fun in the park before PM. They are a true do it all and personal daily driver of myself for that reason (social media guy Jake). I do recommend the 108 for the versatility if you're a bit park and pow type beat. The 115 is great but my primary powder focused ski for that width which make pow days a dream!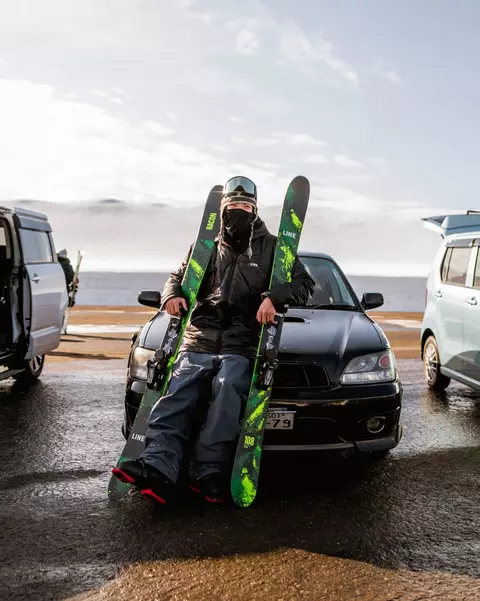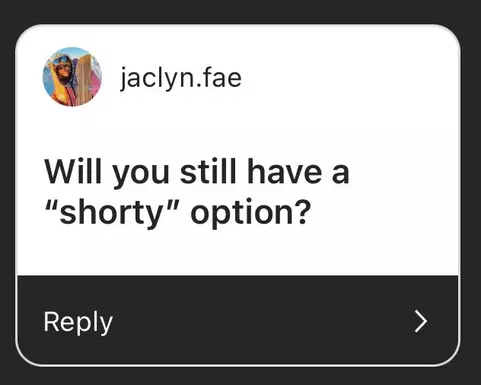 Yes! The Bacon Shorty returns in all its youthful glory. The best ski for getting varied heights neck deep in pow pow!!!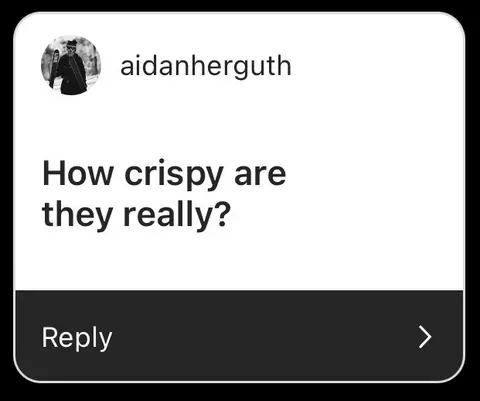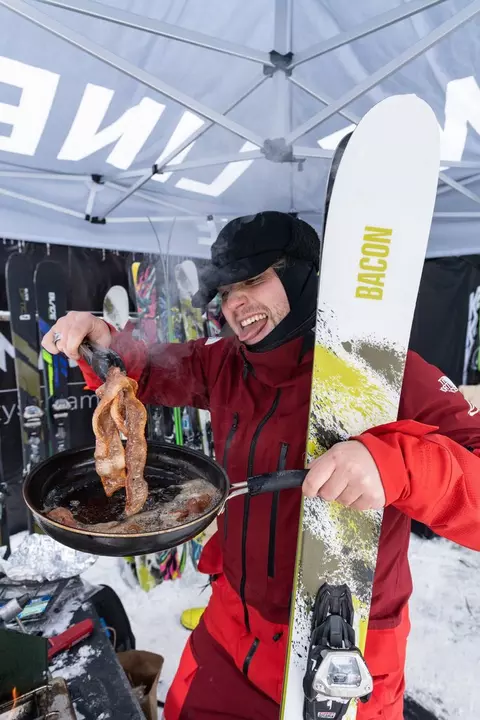 ALL THE BACON YOU CAN HANDLE, SOON.
Stay tuned on all of our socials, late summer these baddies are up for grabs!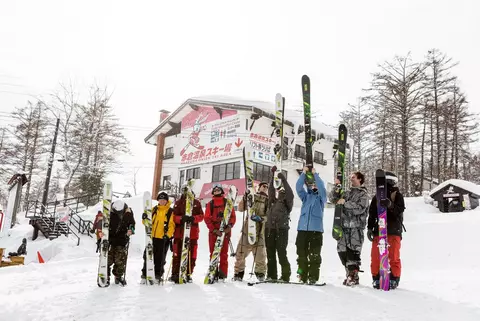 Shop the All-Mountain Freestyle Collection (COMING SOON)