Watch Now
CLAG MONSTERS
LINE SKIS AT GRAND TARGHEE
Clag; Low clouds, fog, or smog.
That was the overarching theme of five days spent shooting at Grand Targhee last season. But a little Clag doesn't slow down the Clag Monsters, otherwise known as the stacked crew of Jonnie Merrill, Dylan Siggers, Jake Hopfinger, Liam Morgan, WingTai Barrymore, and Garrett Capel.
From in-resort gulley laps to cliff drops of all sizes to backcountry booters and everything in between, watch the crew put the pedal down and go scorched earth on the Grand Targhee backcountry in Clag Monsters.
Introducing the all-new
Blade Optic Collection
Born from LINE's history of pushing freeride skiing in a new direction, the Blade Optic Collection breaks the mold of traditional metal-laminate ski design, pulling notes from two award-winning LINE Skis, the Vision and the Blade. Fusing the intuitive freeride capabilities of the Vision's chassis, with the technology and power found in the Blade's Gas Pedal Metal™ construction, the Blade Optic Collection was created for pedal to the metal ripping from the firmest of corduroy to the deepest of pow. Set your sights down the mountain, kick it into overdrive, and experience freeride through a new lens on the Blade Optic Collection.
Award-Winning and Head-Turning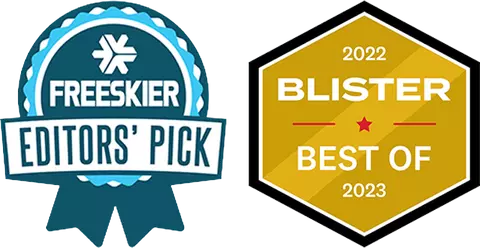 WATCH OUR FULL TECH TALK BELOW TO LEARN MORE